Are you reflecting back over the year and remembering all the things you did?  I find myself as I get older that I want more adventures, more mini escapes to pause and recharge in a never ending world of so much information.  This summer we did just that at North River Kayak Tours in St. Anne's, Cape Breton Island.    The adventure weekend was awesome, it felt like we were away for a week.  Calm, peaceful, fun, out on the water and with great friends.  Planned it at the start of the summer and definately on my list for things to do in 2018.
---
So great to find a place that mixed my love of design when your staying at a home away from home.  Have a look at North River Kayak's cabins and details.  When scouting for places to stay or where to spend my money I love going to places that feed the soul and the senses.  Here's some of the great details at North River Kayaking that add to the flavour of this great place.   And cheers to more adventures in the new year!   What adventures are you planning this year.  Tell me below in the comments?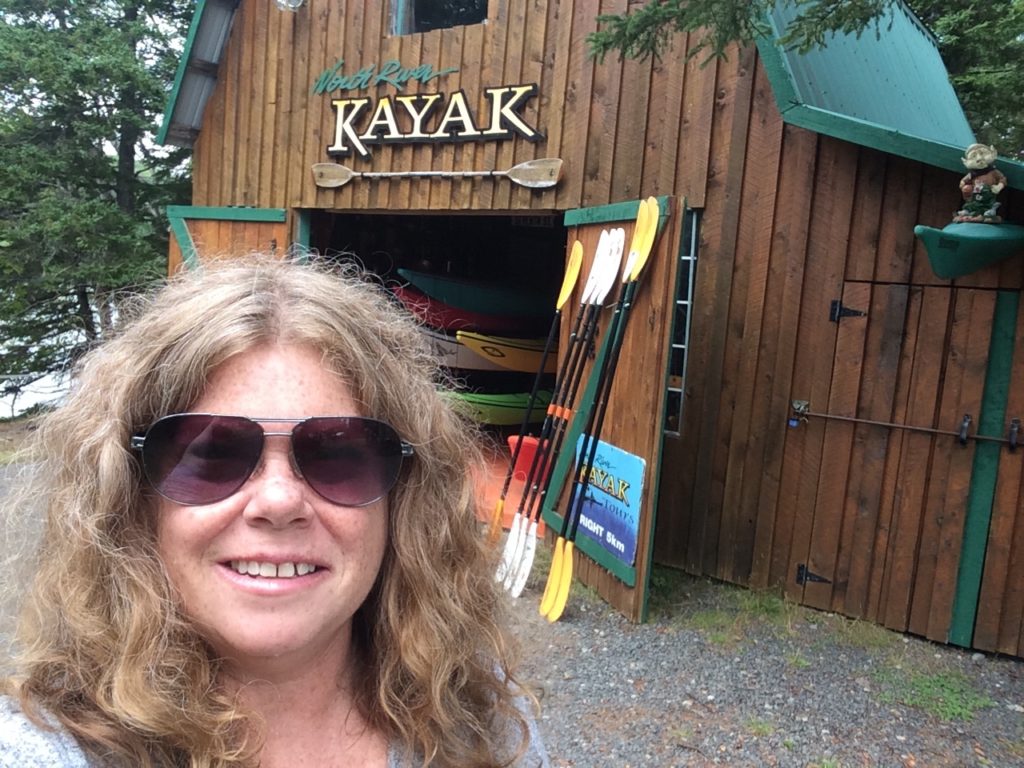 One of the first things you notice is the eagle carvings outside their River Nest Wilderness Cabins.   Unique details that suit the surrounding perfectly and have that artisan look and feel that I love.   Check it out.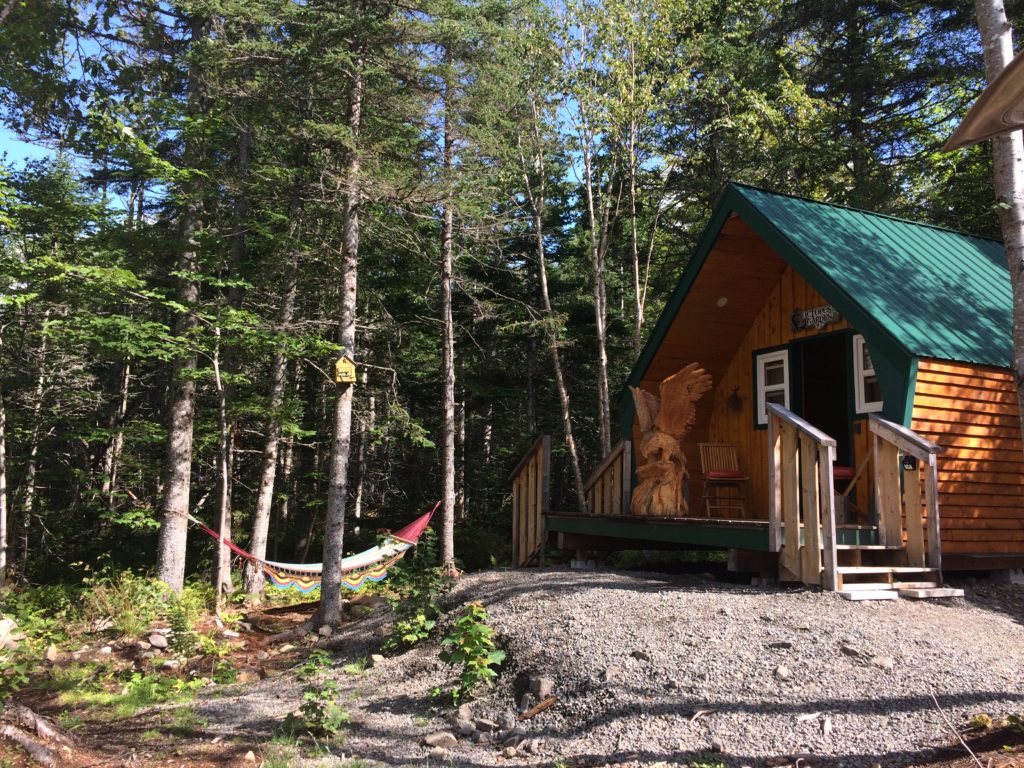 Wilderness Glamping right on site at North River Kayak Tours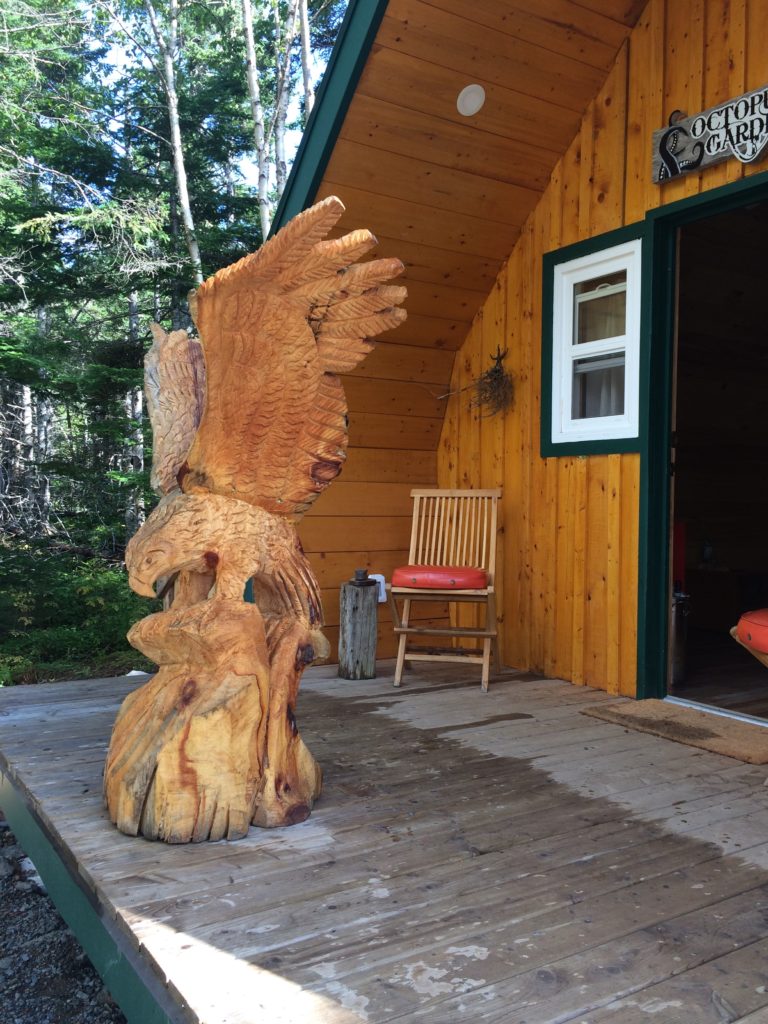 Inside the cabins and design details for the senses. Wrought Iron work done by local Artisan Gordon Kennedy.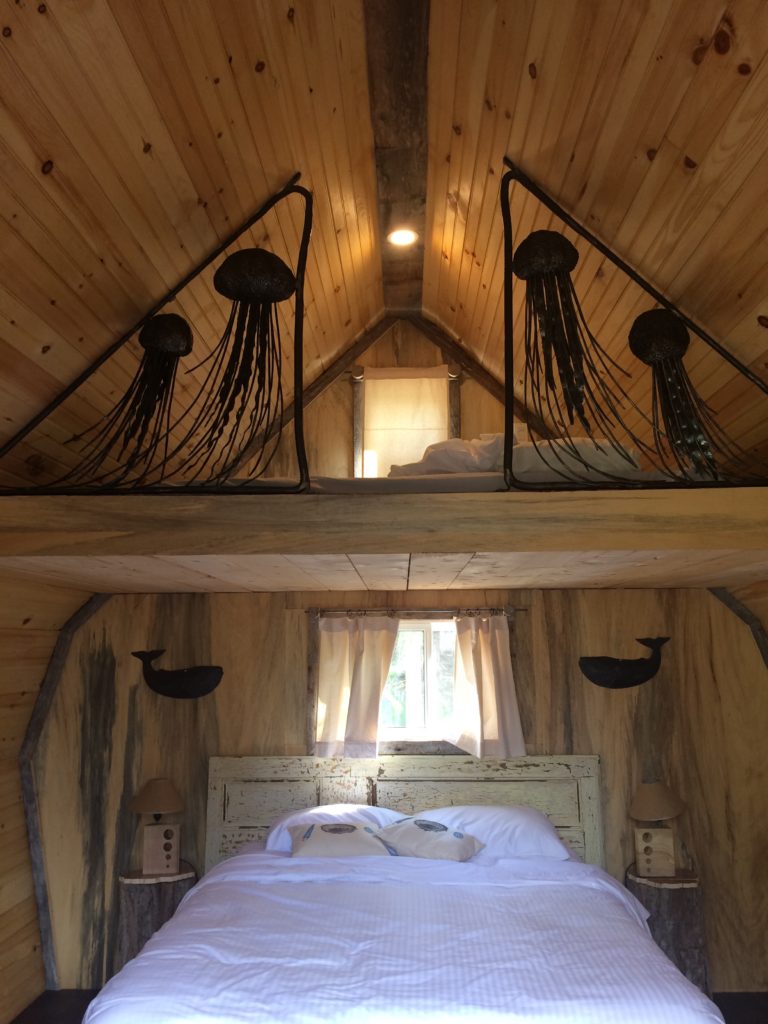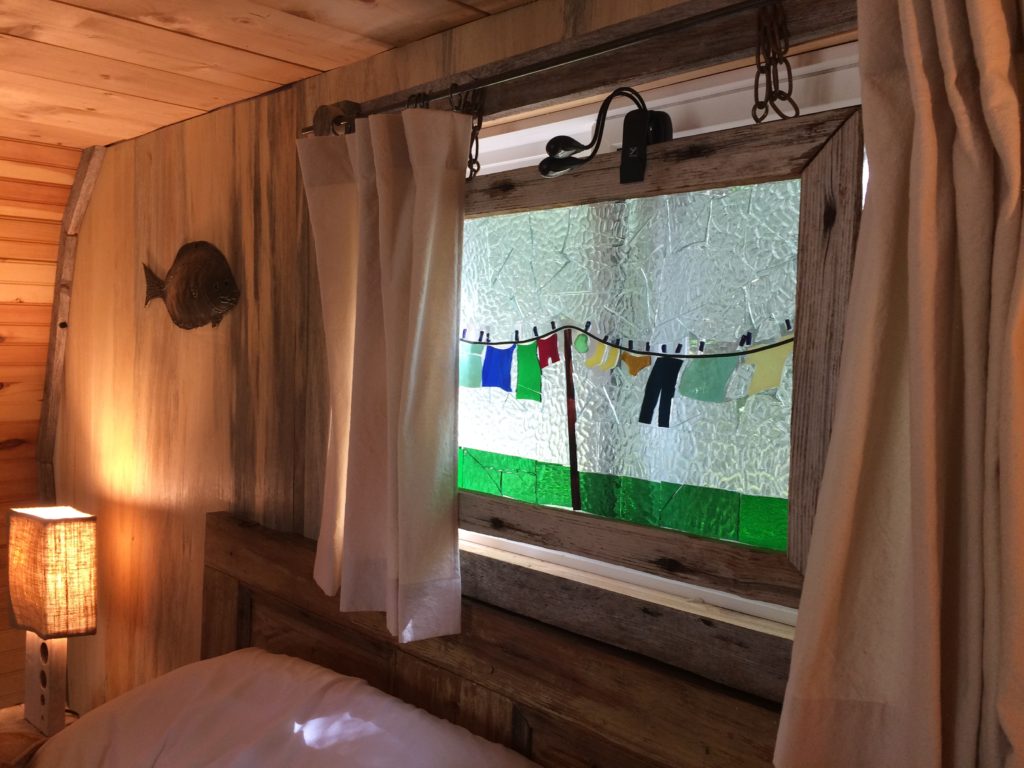 Love the details!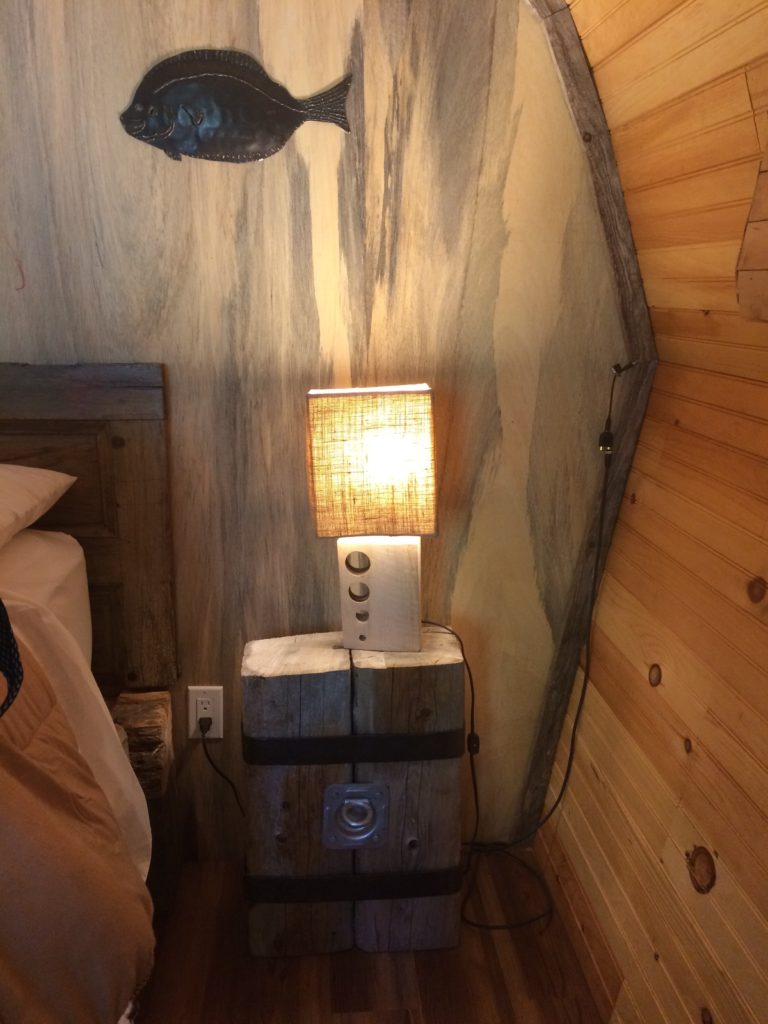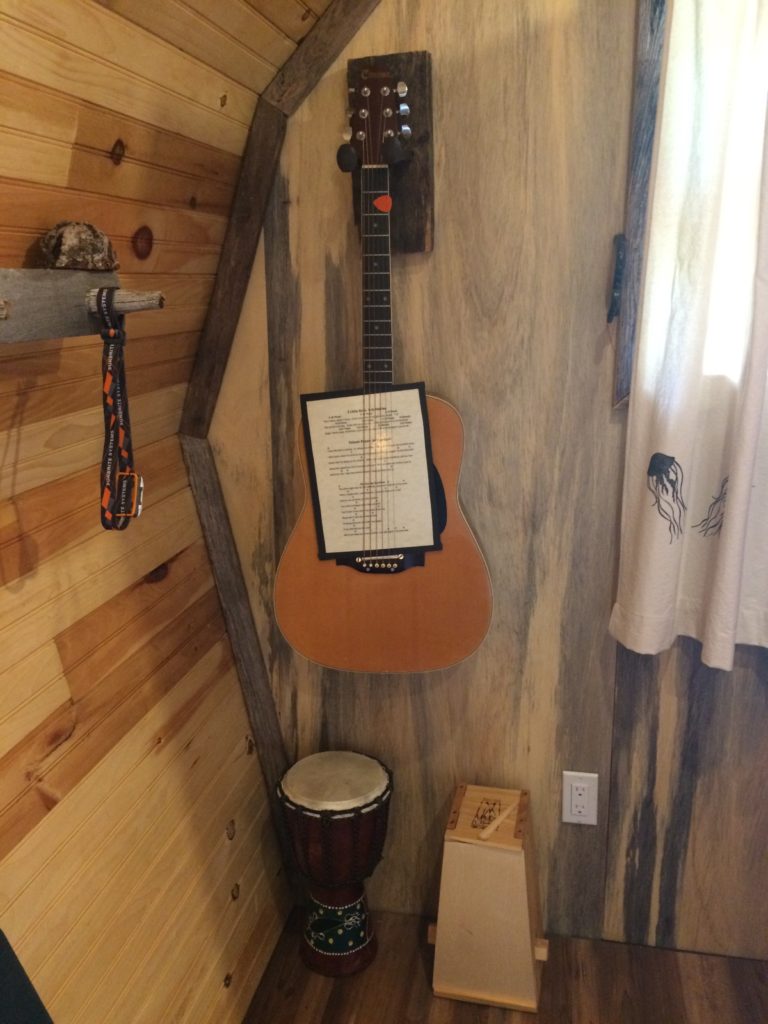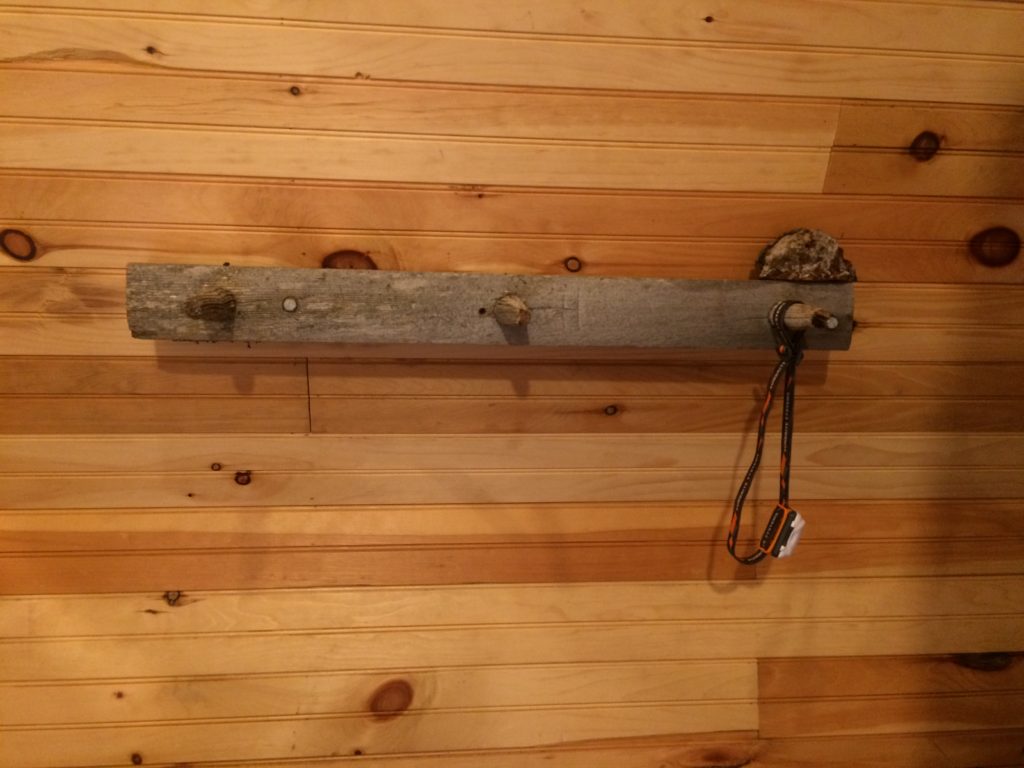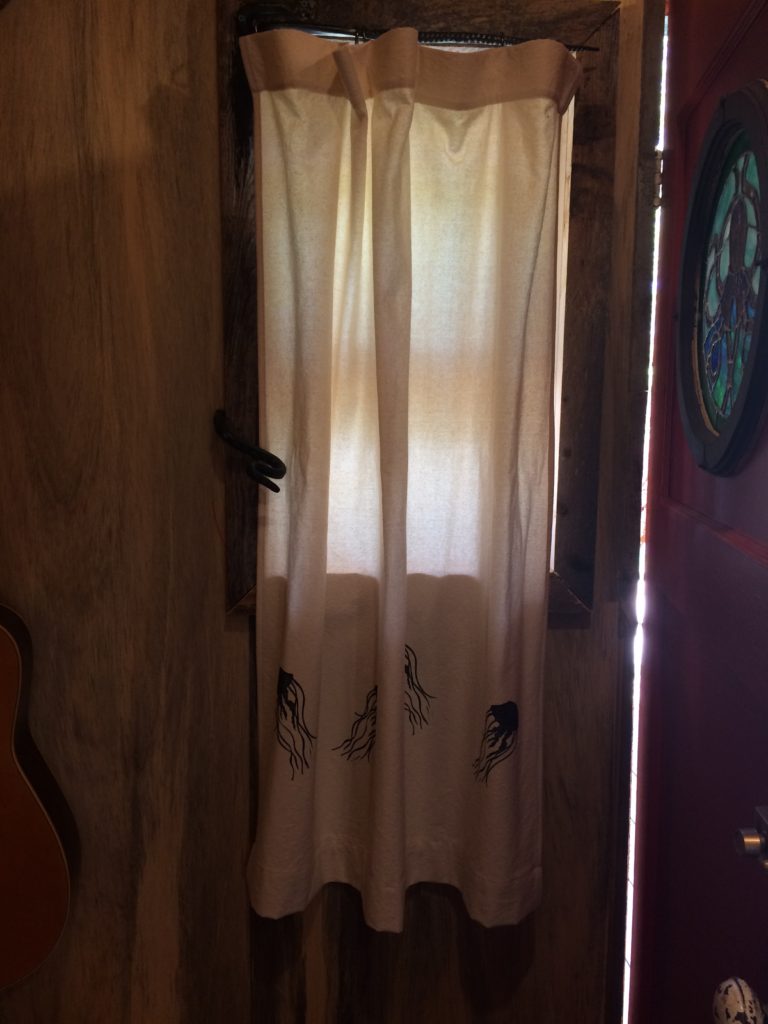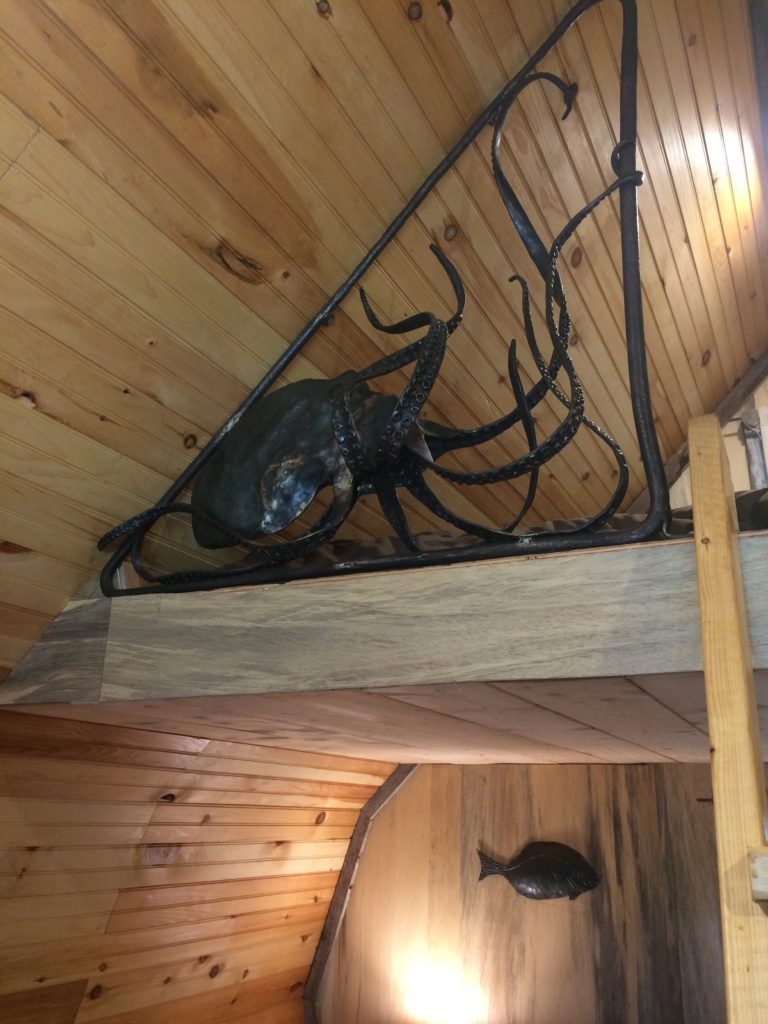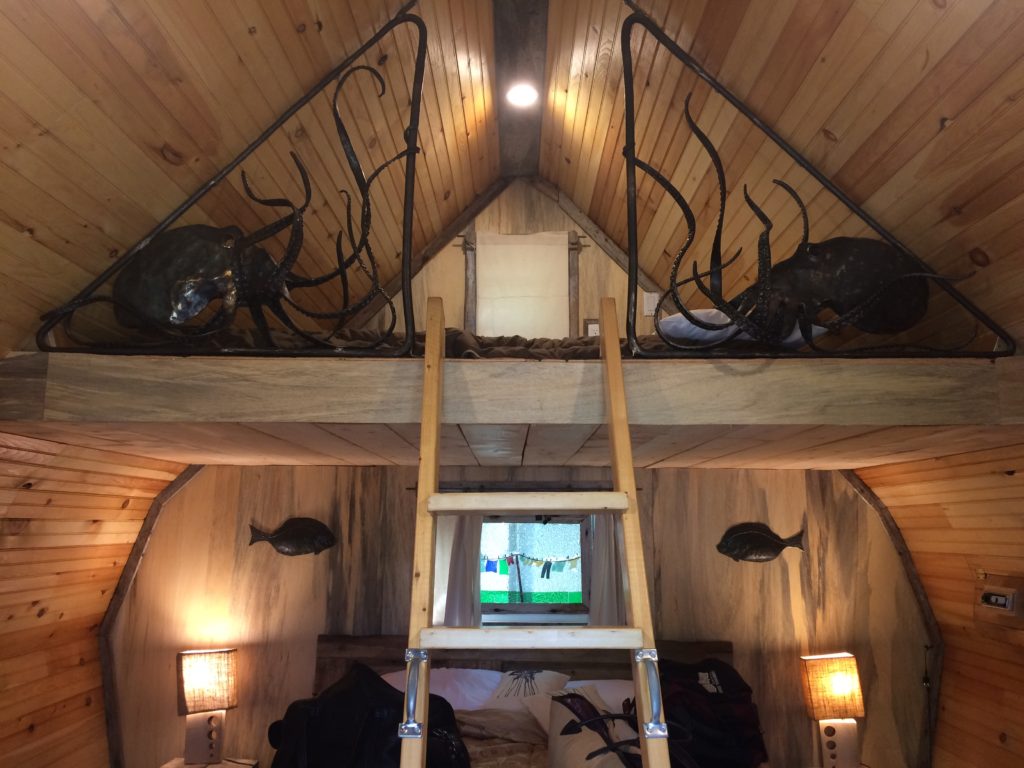 The washrooms are in another cabin and offer the same attention to details.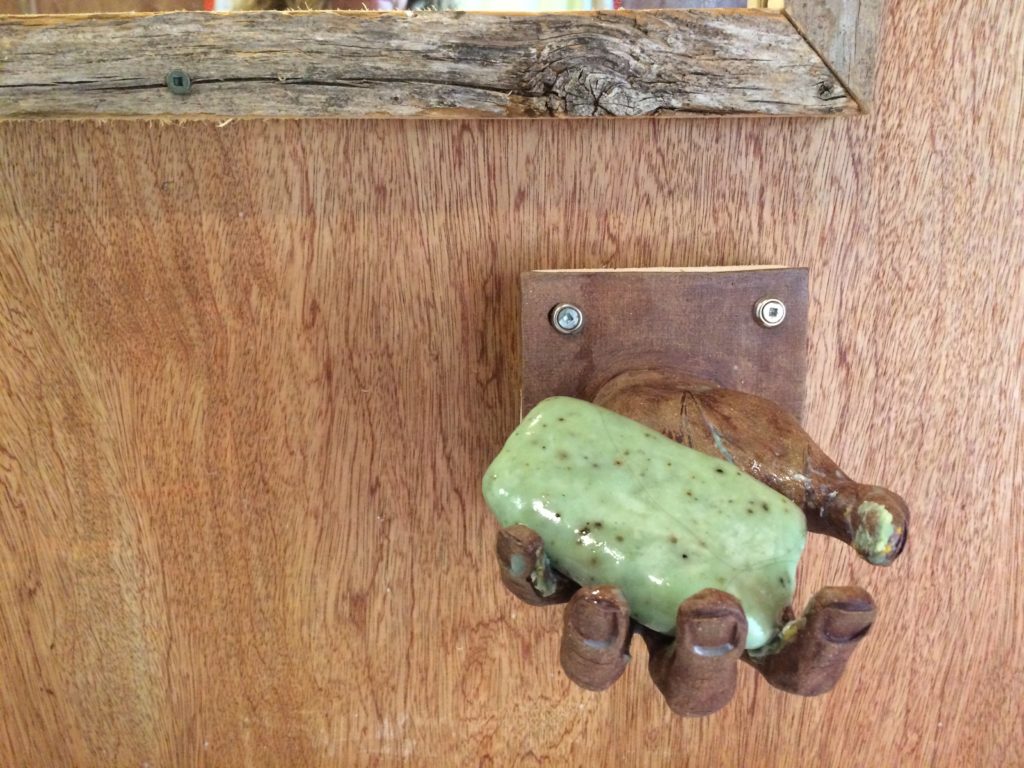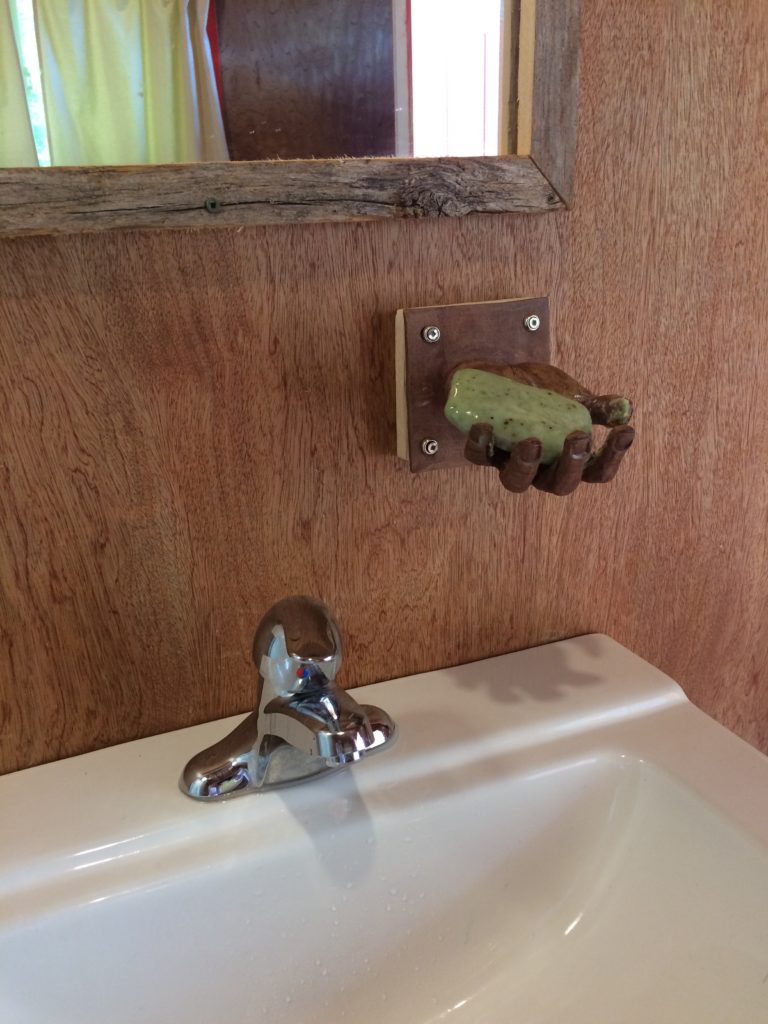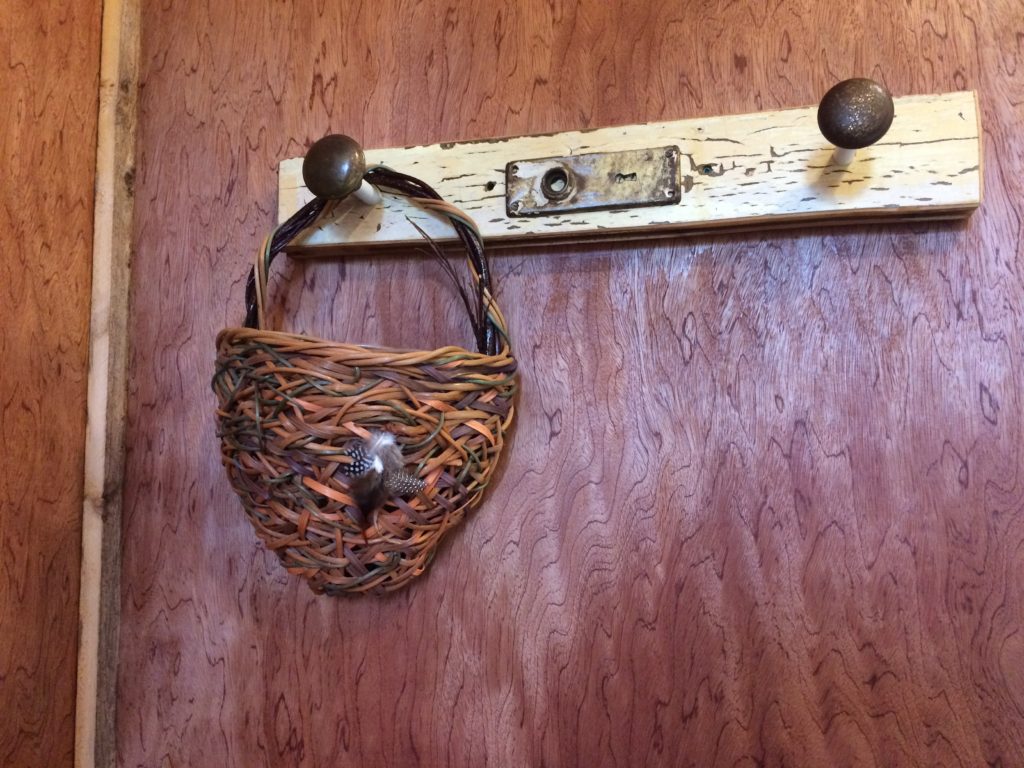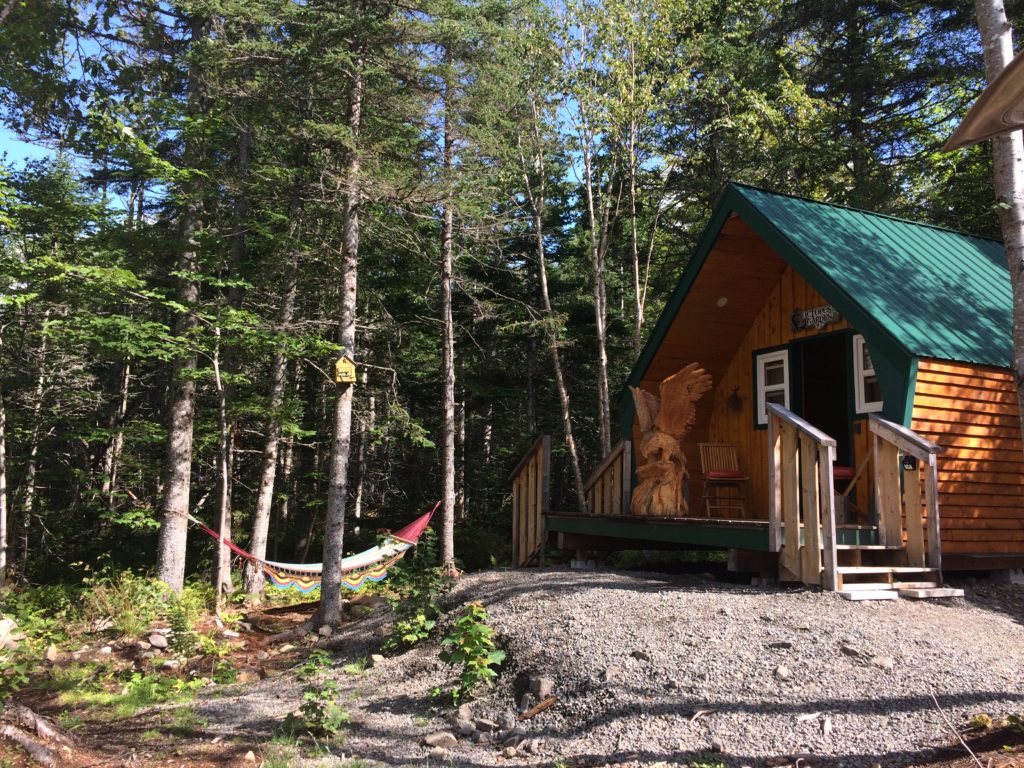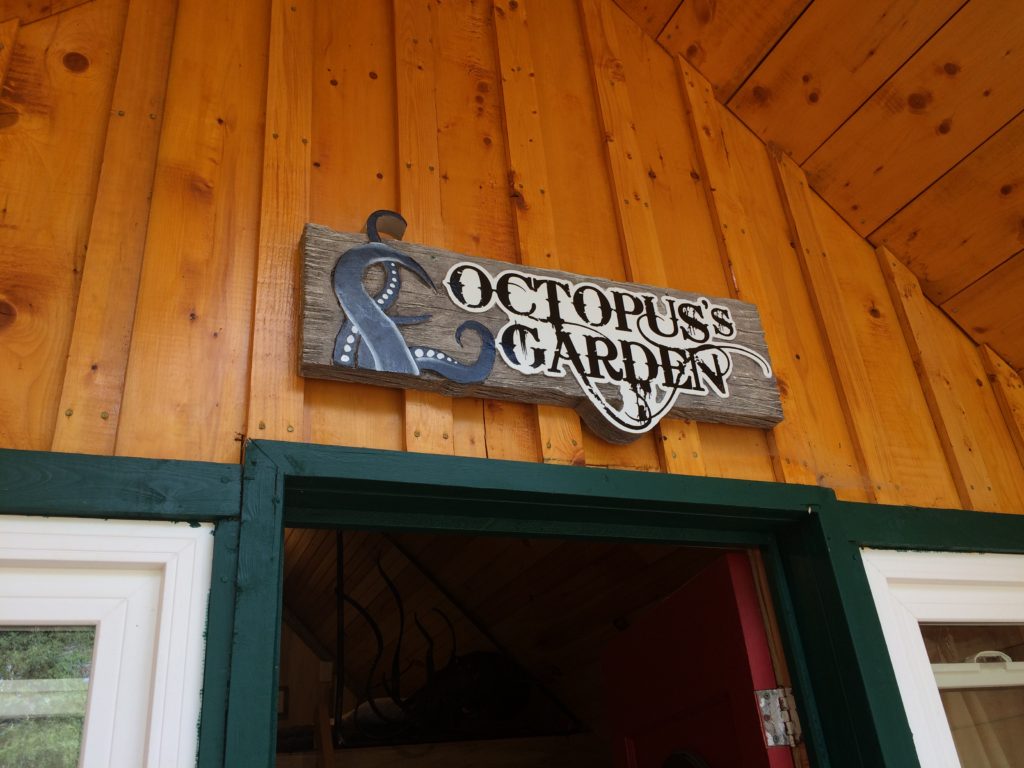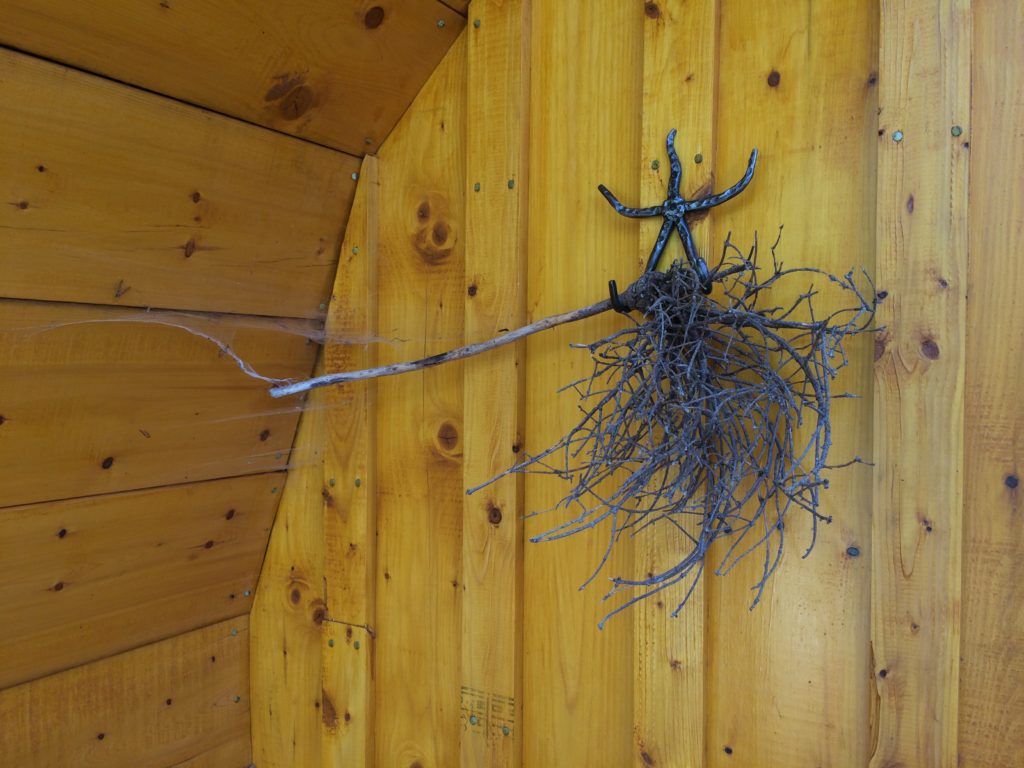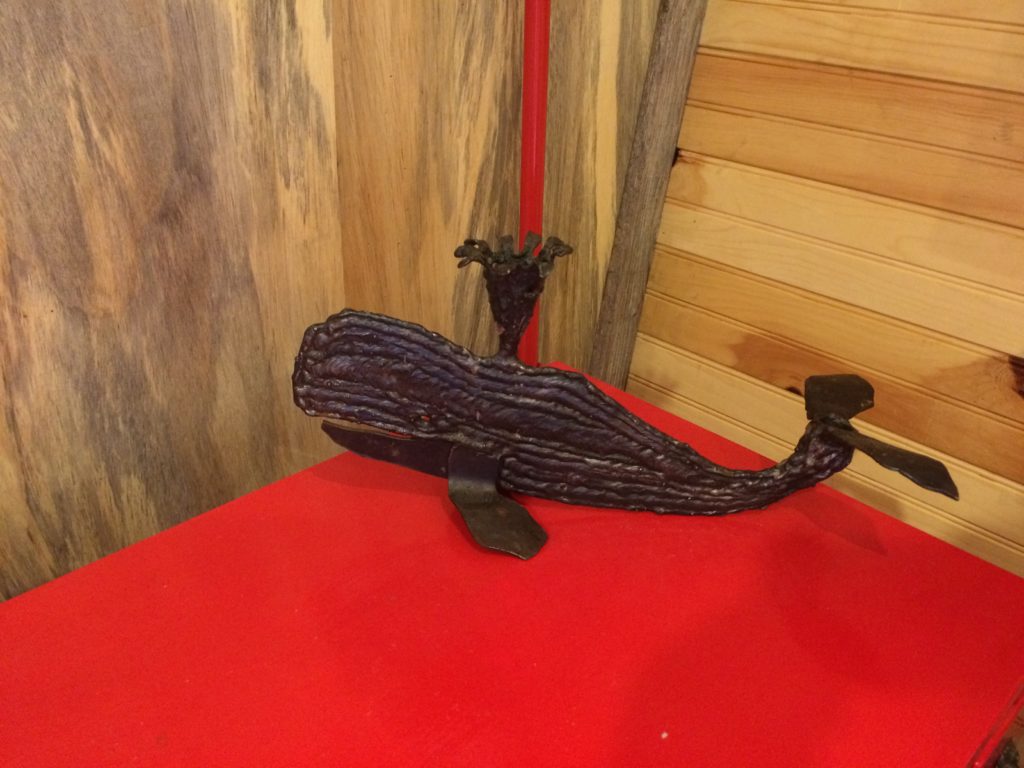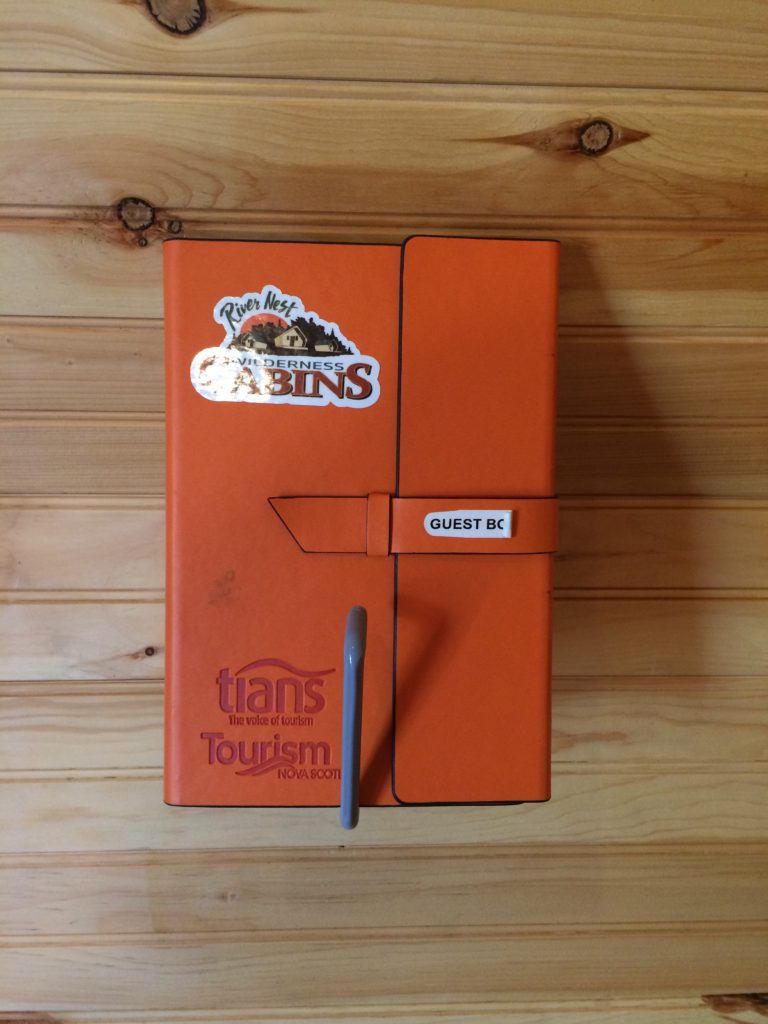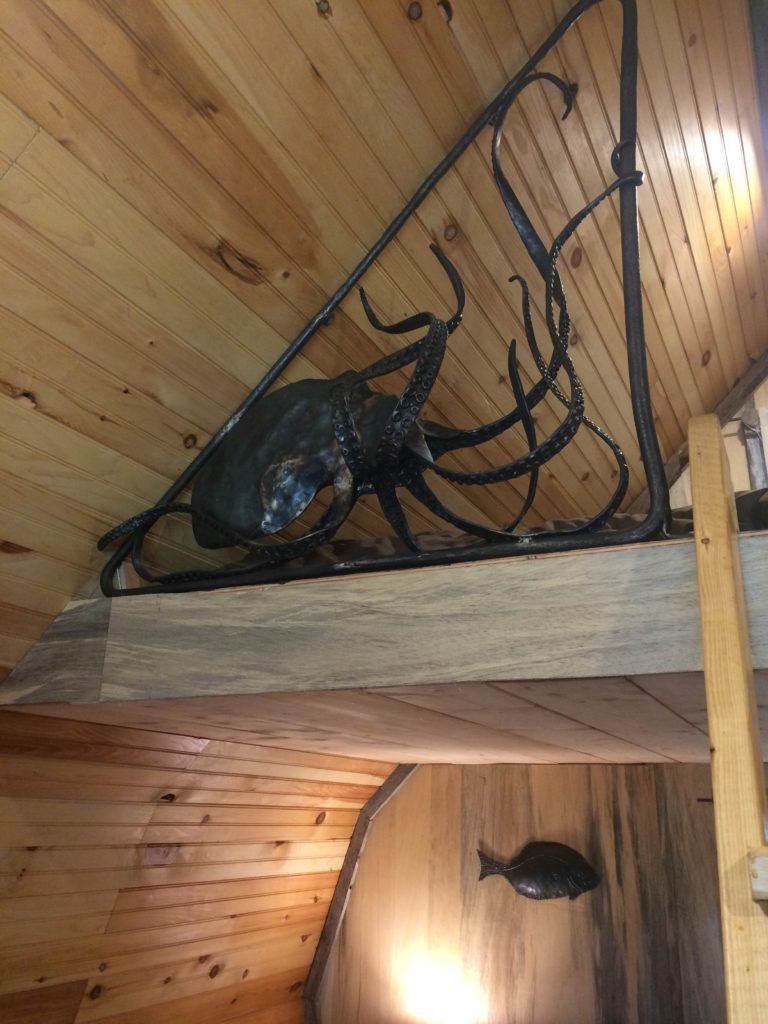 We spent the day on the Murray River kayaking and then settled into pure bliss of chilling and relaxing.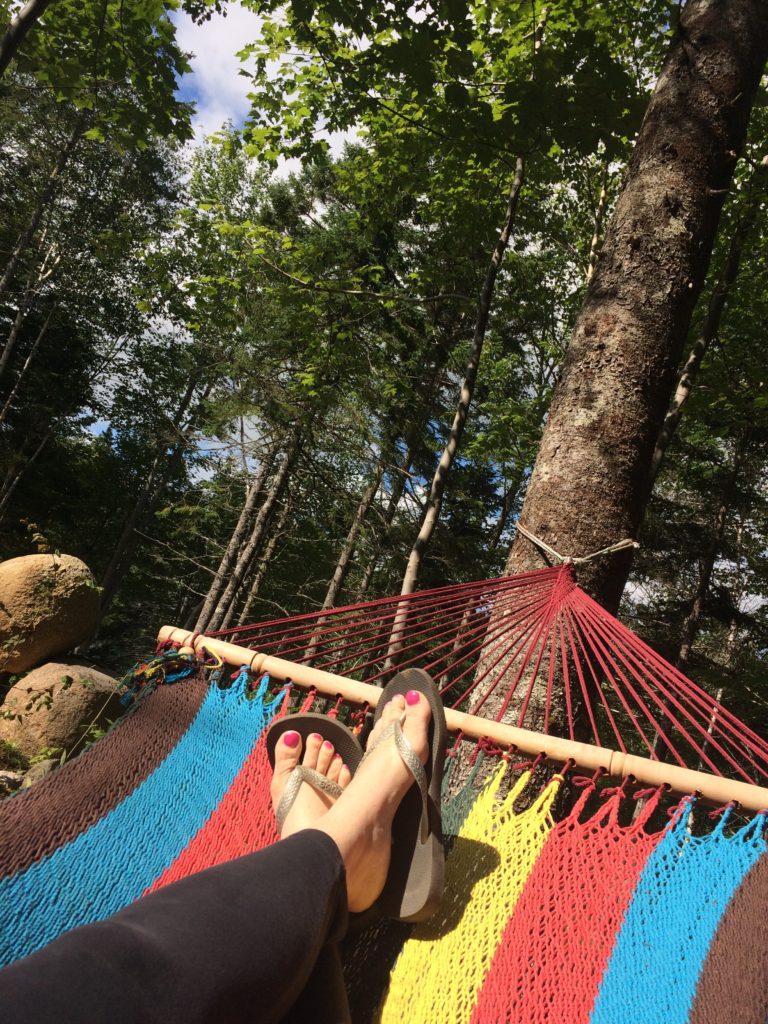 Great spot to sit and listen to the sounds of water, the birds, drink in hand and just enjoying our stay.
There's a eagles nest in all that greenery, can you find it?!  We saw 3 eagles while on the water…AMAZING but no photo so you'll just have to take my word for it :))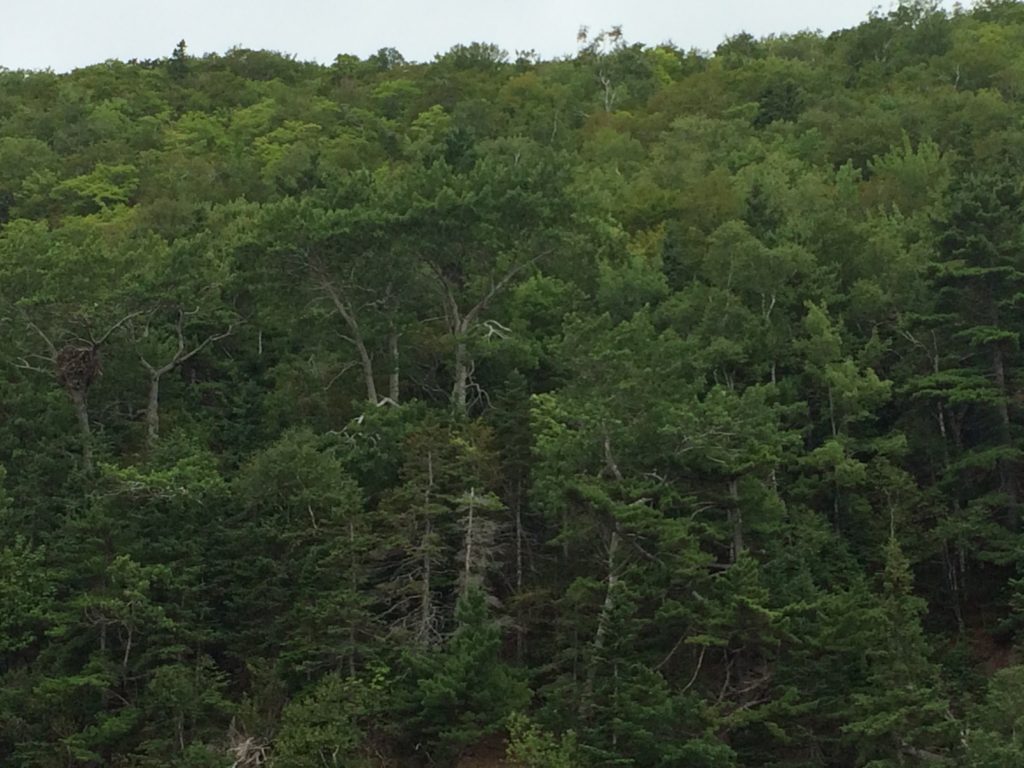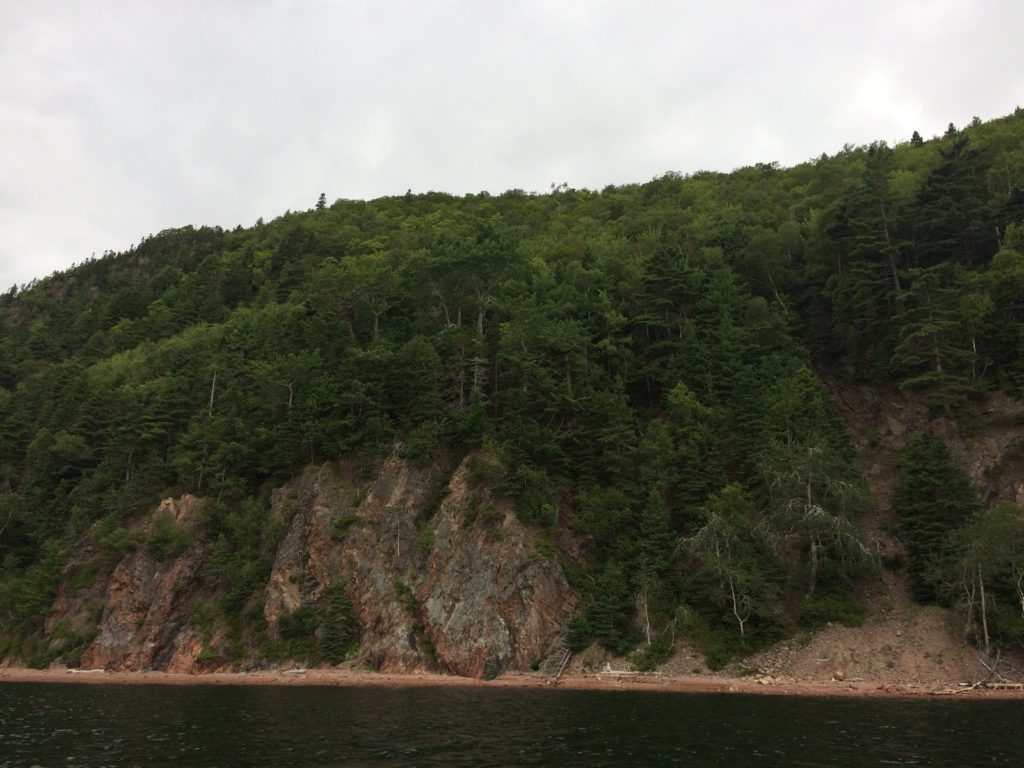 Views were amazing and another reason I love the staycation.  Touring places on Cape Breton Island, there's always something to be grateful for and a day out on the water souls the soul.   More please in 2018. 🙂  How about you?!  What adventures would you like to go on in the new year?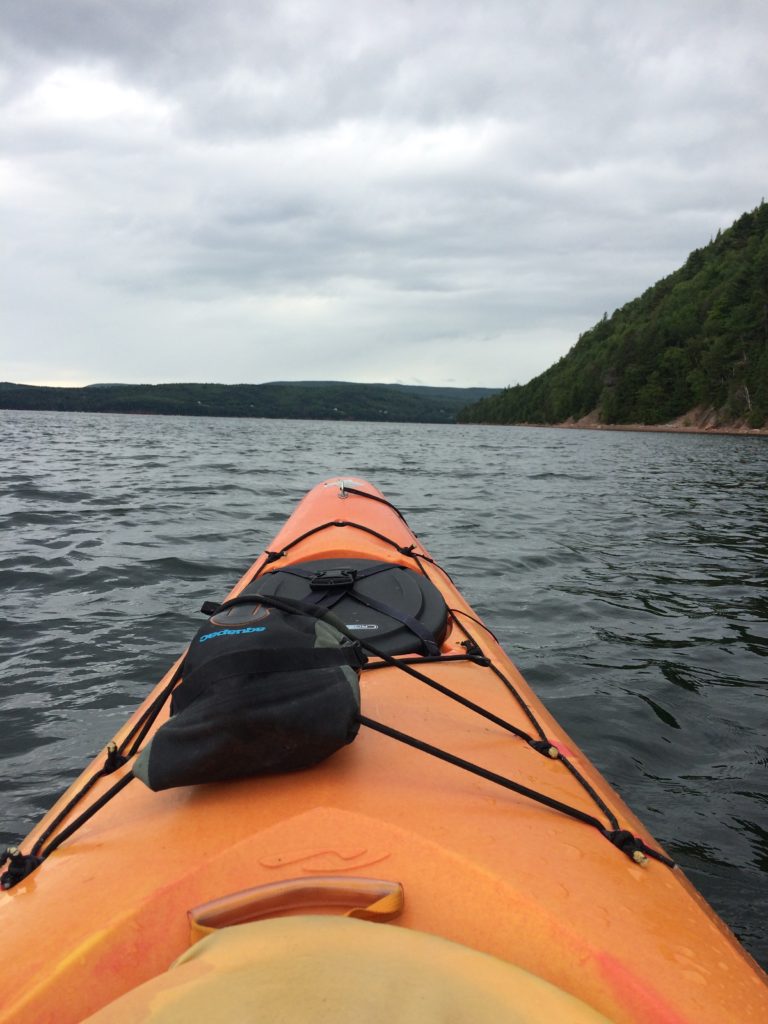 me with my hubby 🙂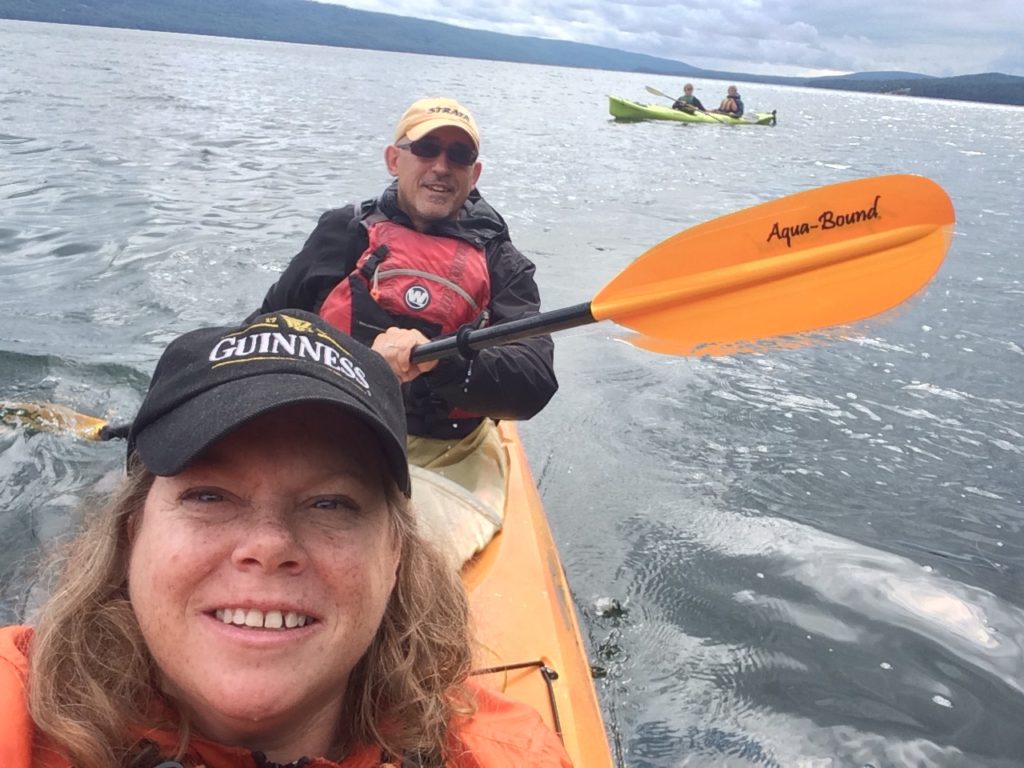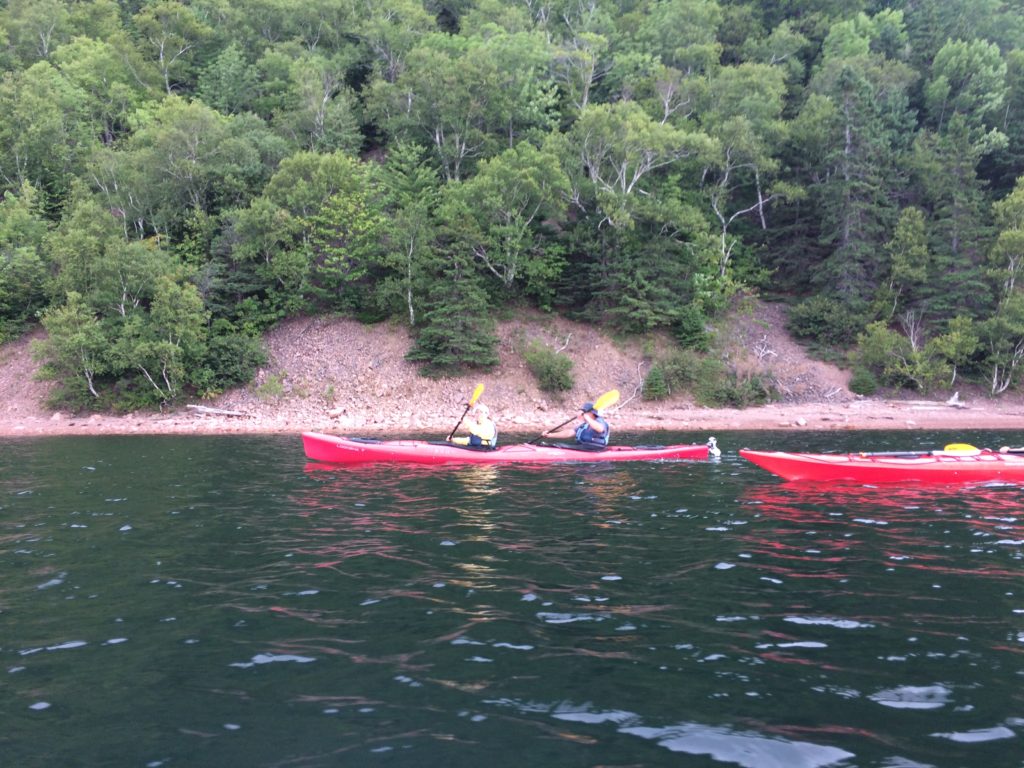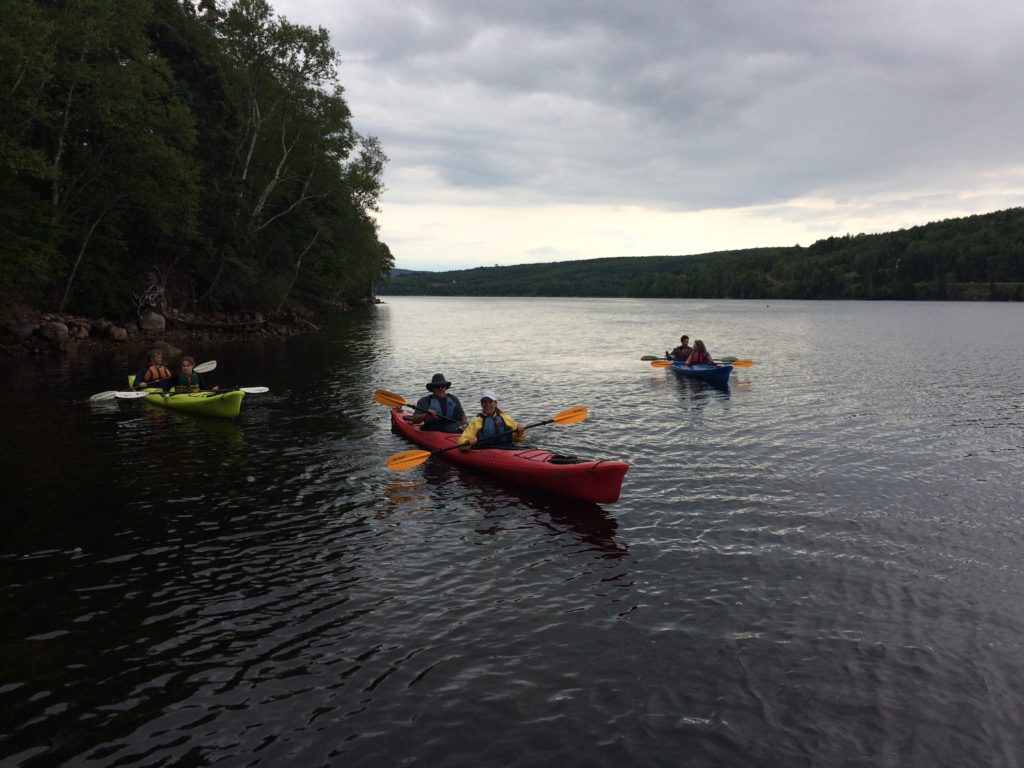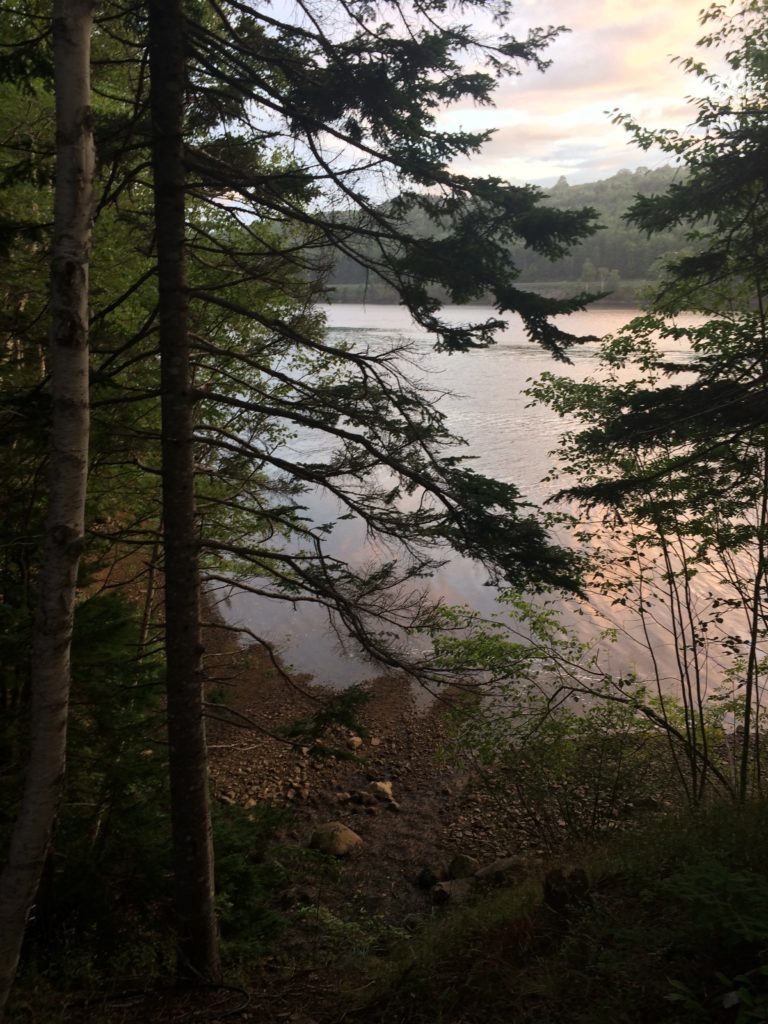 Nothing better then hanging out by a campfire after a day on the water.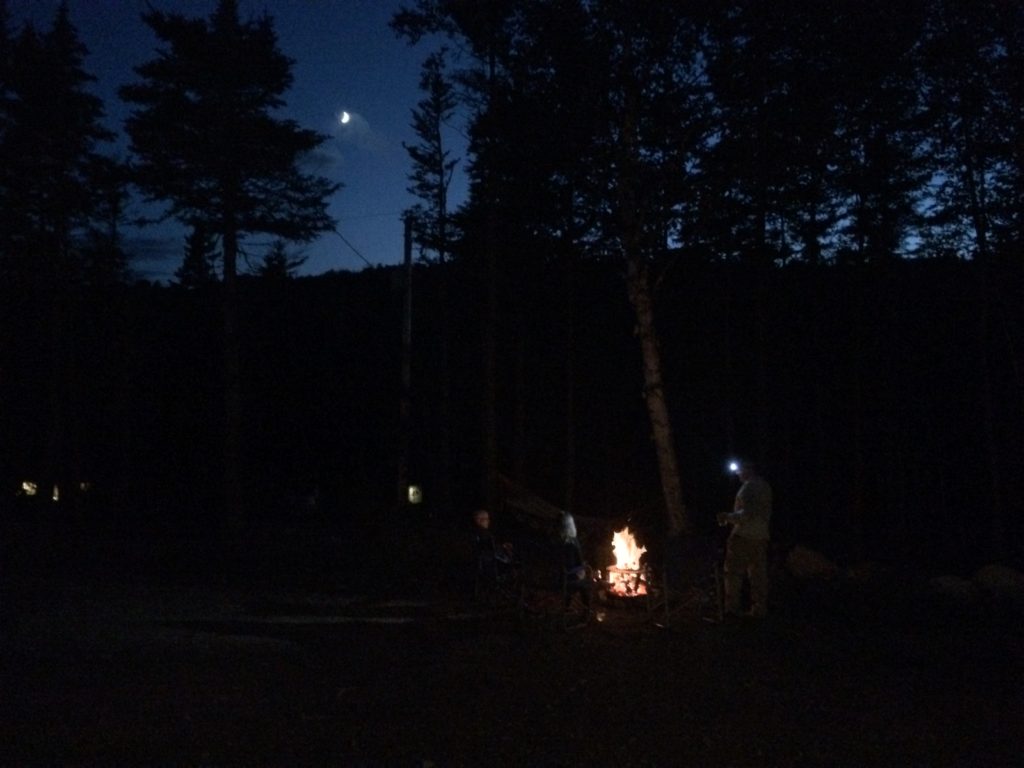 Cheers to more great adventures in 2018!  What's your favourite place to visit or travel to?  Share below so others can benefit.  If your thinking about booking a Kayak Tour and stay at these River Nest Wilderness Cabins I highly recommend it, just a great weekend to treat yourself cause you know, you work hard 😉 and you need that time away to rest, relax and recharge… and who doesn't love that.

If you want to transform a room from a blank space to a room you love, please contact me at hello@3rdesignstudio.ca 
SaveSave
SaveSave
SaveSave
SaveSave
SaveSave
SaveSave
SaveSave
SaveSave
SaveSave
SaveSave
SaveSave
SaveSave