Whether your doing a whole house or just a room here are some simple and easy takeaways to keep in mind when decorating your space.   Got a favourite tip yourself? share it below so others can benefit. 🙂
takeaway tip #1
Measure first when your moving furniture around.  No sense lifting and moving a piece of furniture to a different location if it's not going to fit.
 takeaway tip #2
Shop your house for books and accessories that were hidden and bring them out to view.
takeaway tip #3
In the end you want to let your personality come through with what you LOVE. Display the things that give you joy and you'll treasure your space for years to come.   Easy to change as you travel, collect or find things as you go along.
takeaway tip #4
Invest in good quality furniture that you not only love but will stand the test of time.
takeaway tip #5
Fresh white towels will never go out of style.
takeaway tip #6
Get referrals for a good tradesperson. Fine details and quality work do wonders, even in small jobs.
takeaway tip #7
For any home mom cave, relaxation corner or meditation room include something for all the senses, think sight, smell, touch, sound and your favourite tea for taste.
takeaway tip #8
Great office spaces have one thing in common, their organized, lots of space to work, proper lighting and personality of the owner through artwork.  A winning combination for any space.
takeaway tip #9
Even if you only have one hour to declutter, pick one area of your house and start there. It can be as simple as going through your house and collecting old, outdated papers or magazine and recycling them. Start small if you have to, but just start. You'll feel lighter and motivated to tackle bigger projects.
take away tip #10
Don't be afraid to try a different paint colour, the beauty of paint is that if you don't like you can easily change it.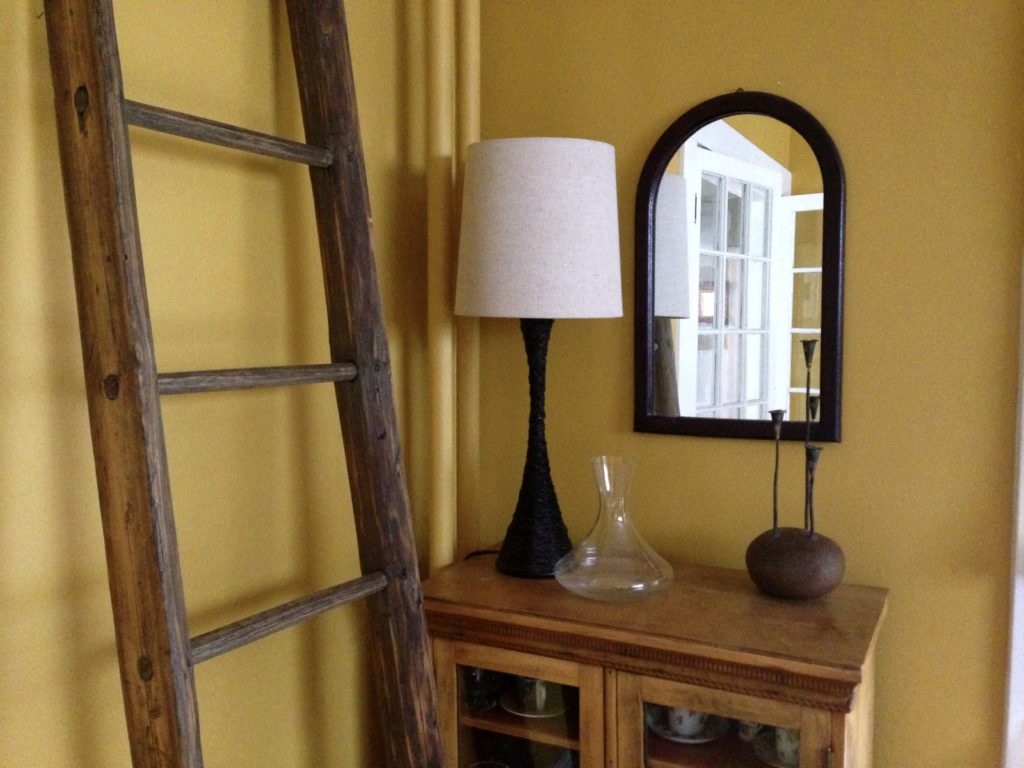 take away tip #11
Things to look for in a secondhand piece. Is it well made? Do the drawers need work or do they slide out without a lot of effort? Do the dimensions work in your space?  Take measurements and make sure it's the right size.  How much work will it take to bring the piece back to life? Are the lines right, for the look your going for? Above all, do you like the piece?
takeaway tip #12
 Declutter often.  The more simplified your space the more simplified your life.
take away tip #13
Flea Markets, secondhand stores and thrift places will always have lots of frames, even if you don't like the photo, scoop them up for the frames and replace the picture.
Have a favourite tip? share it below so others can benefit. 
---

If you want to transform a room from a blank space to a room you love, please contact me at hello@3rdesignstudio.ca