Details really do make the design.  Its the final touches that add the personality to a room makeover and it can be fun, quirky, and in the end it's all about having inspiration around you, to help you feel relaxed, comfortable and at ease after a long day.   Here's some details of the Coxheath project that added to the overall design for this great room.
×
Bringing the outside in with birch candle holders adds a nice touch.
2. Details in the kitchen, show off your canisters.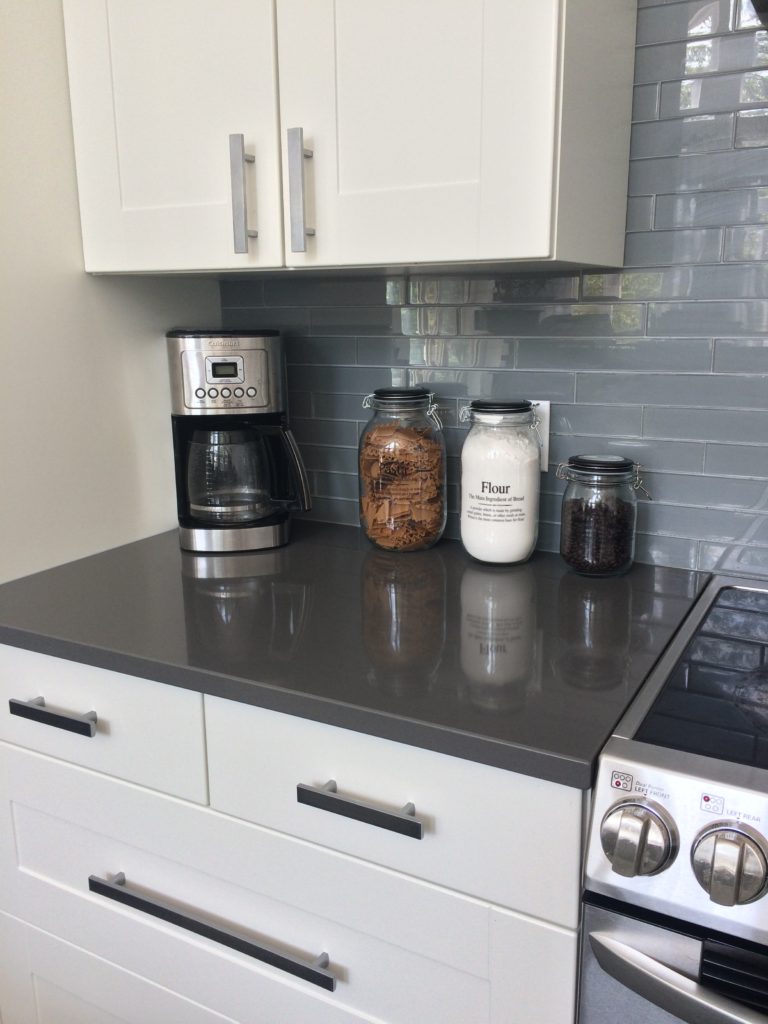 4. Add your kitchen accessories and display what you like.   Everything within easy reach and that you use everyday.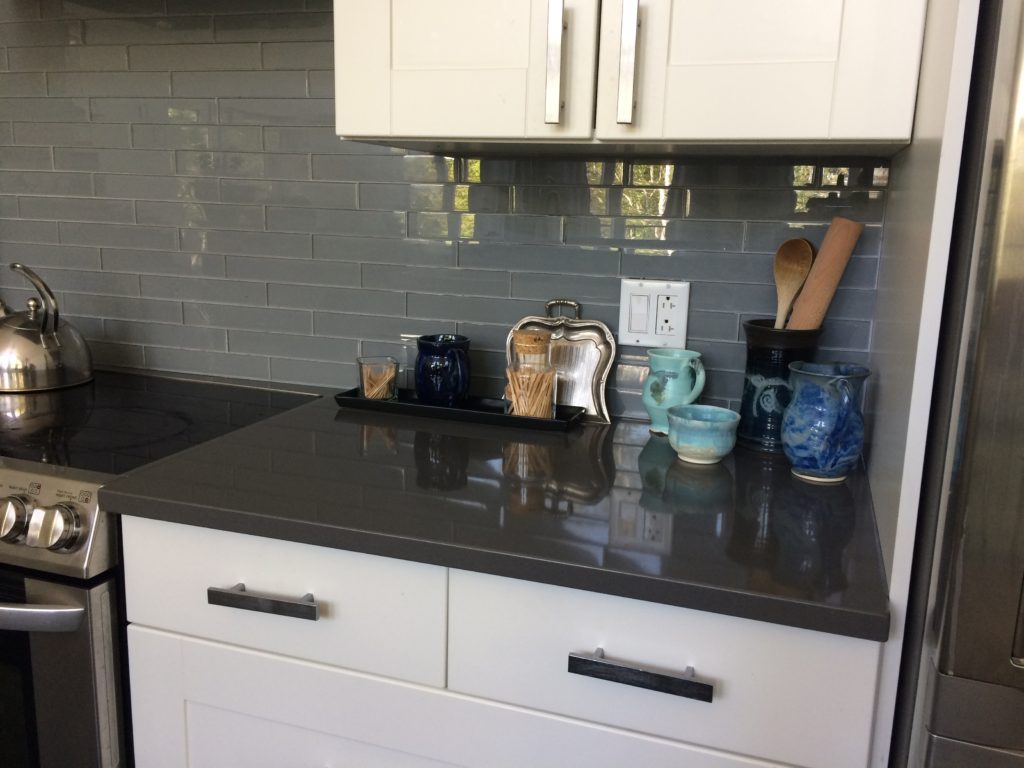 5. Plants displayed on the stairs and in nooks to add greenery and life.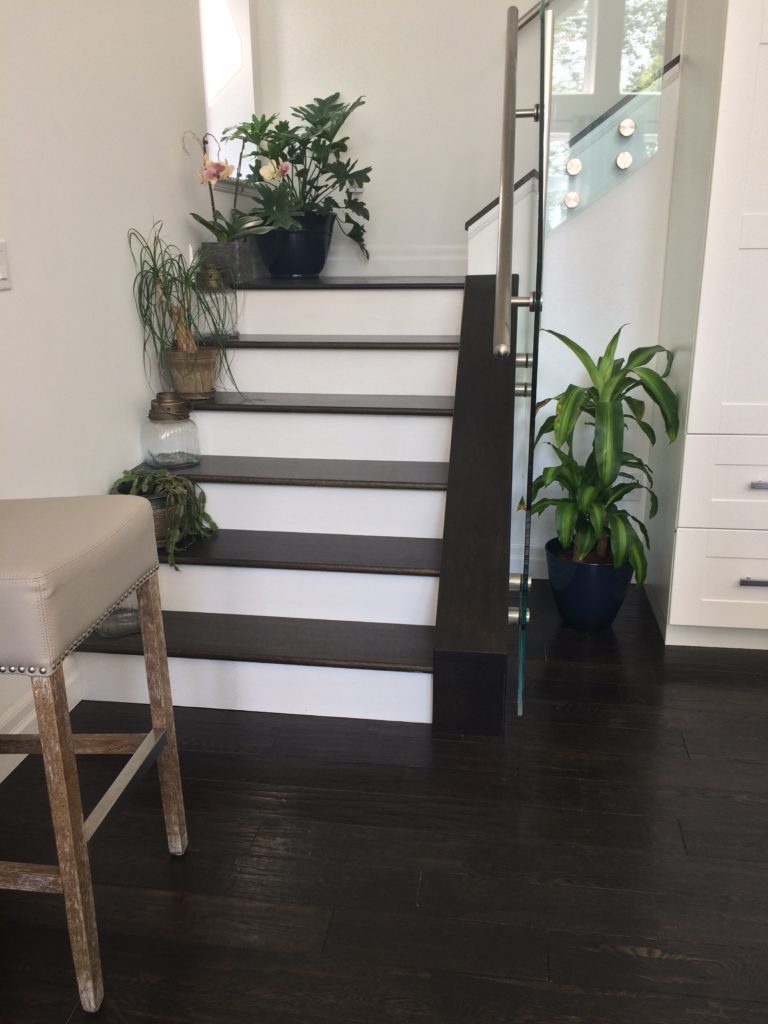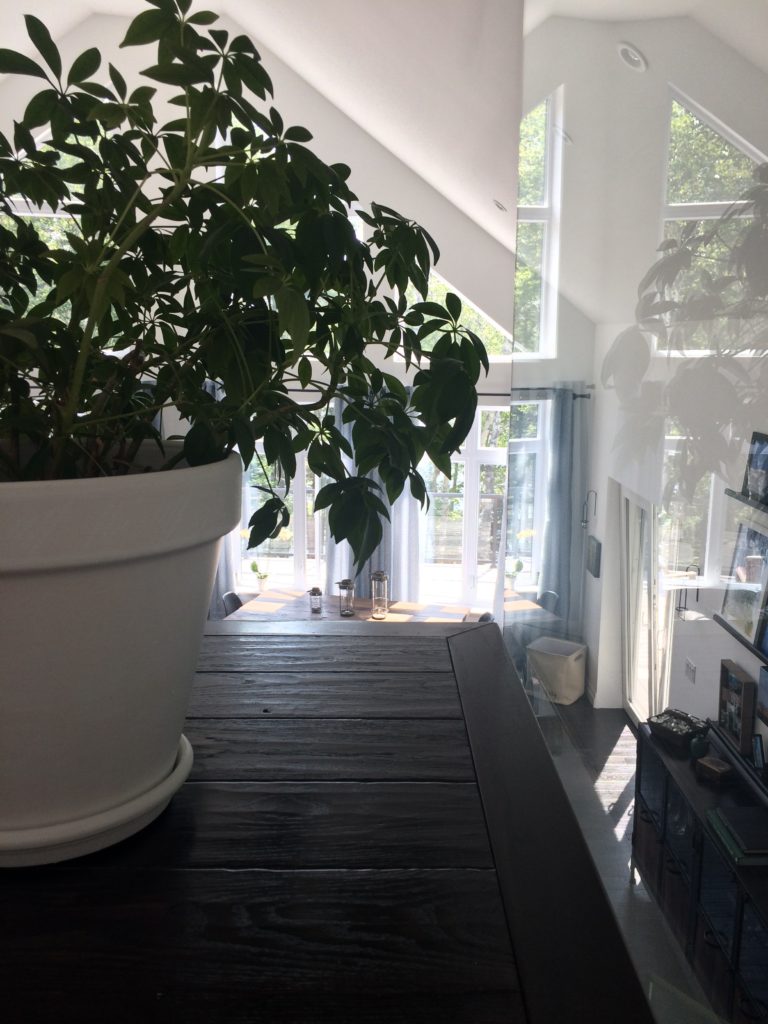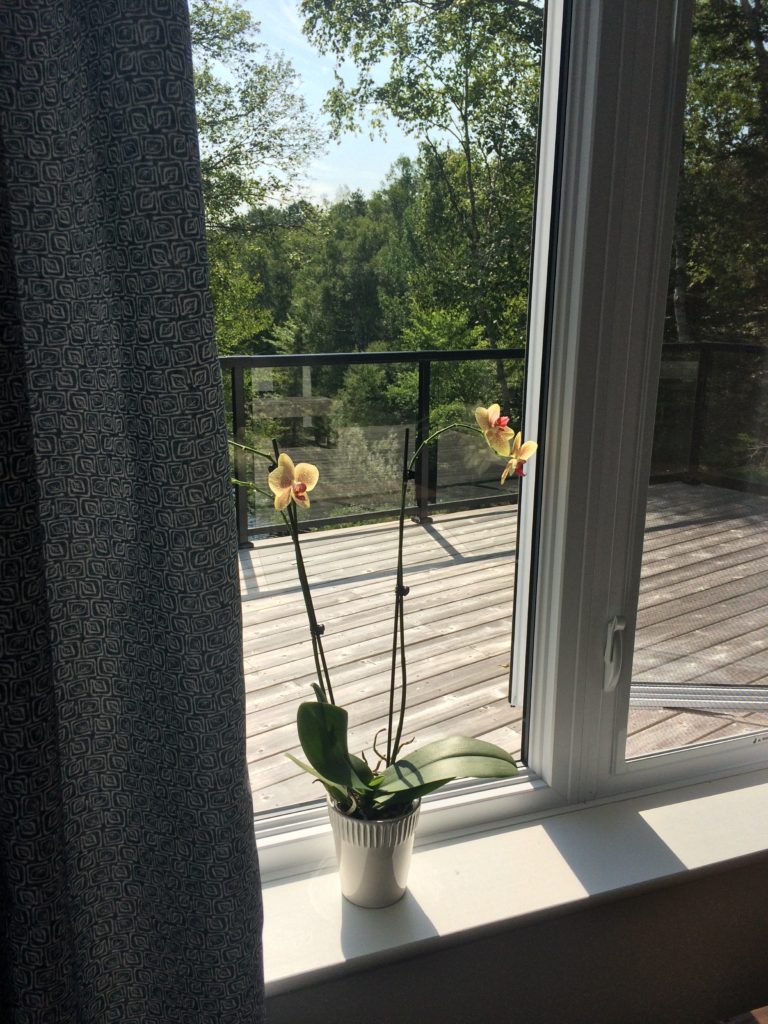 6. This credenza has that tech and rustic vibe the clients wanted.  Great for open and closed storage.   Avid readers and scotch lovers their glasses are easy to reach and look great.    Prefect fit for closed bar and bonus storage at the bottom.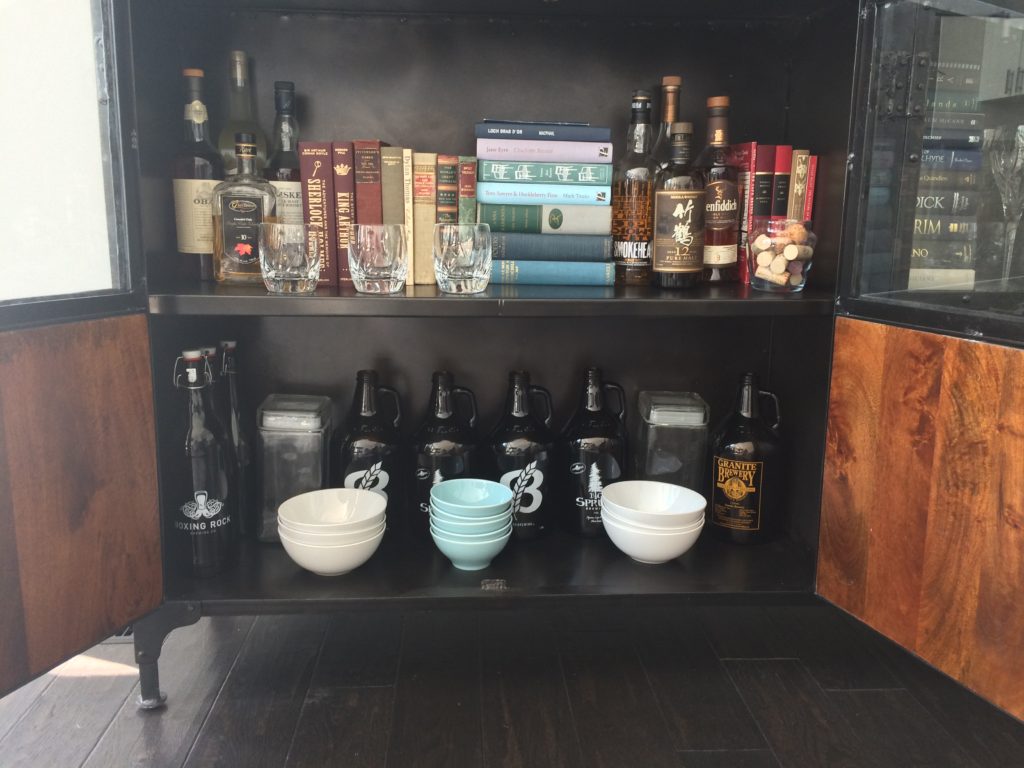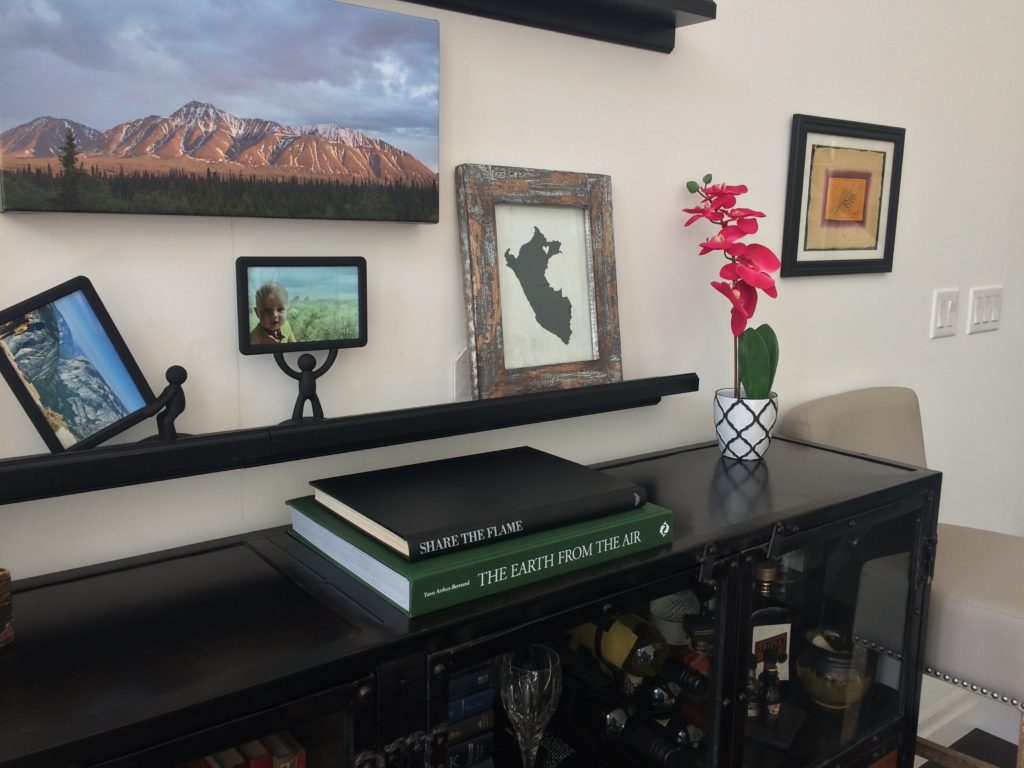 7. Create ambiance with candle holders.  Different sized centrepieces add to the lighting at night or during a dinner party.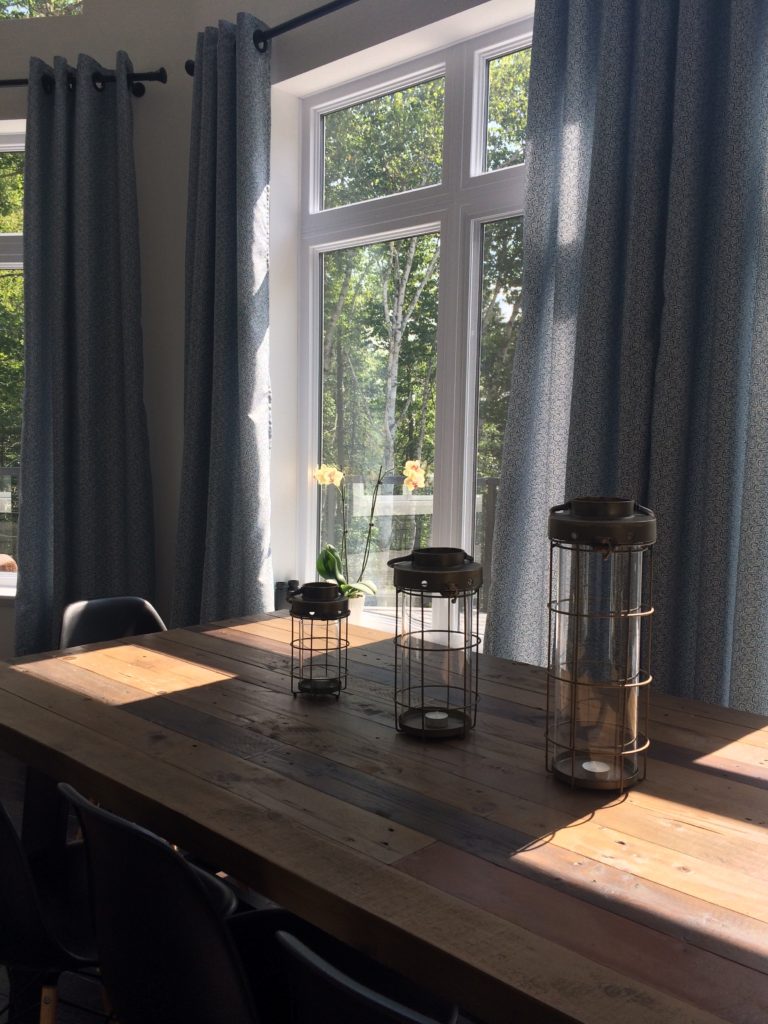 8. Drapery with leaf pattern that goes so well with the landscape of the property and matches the colour for the overall theme.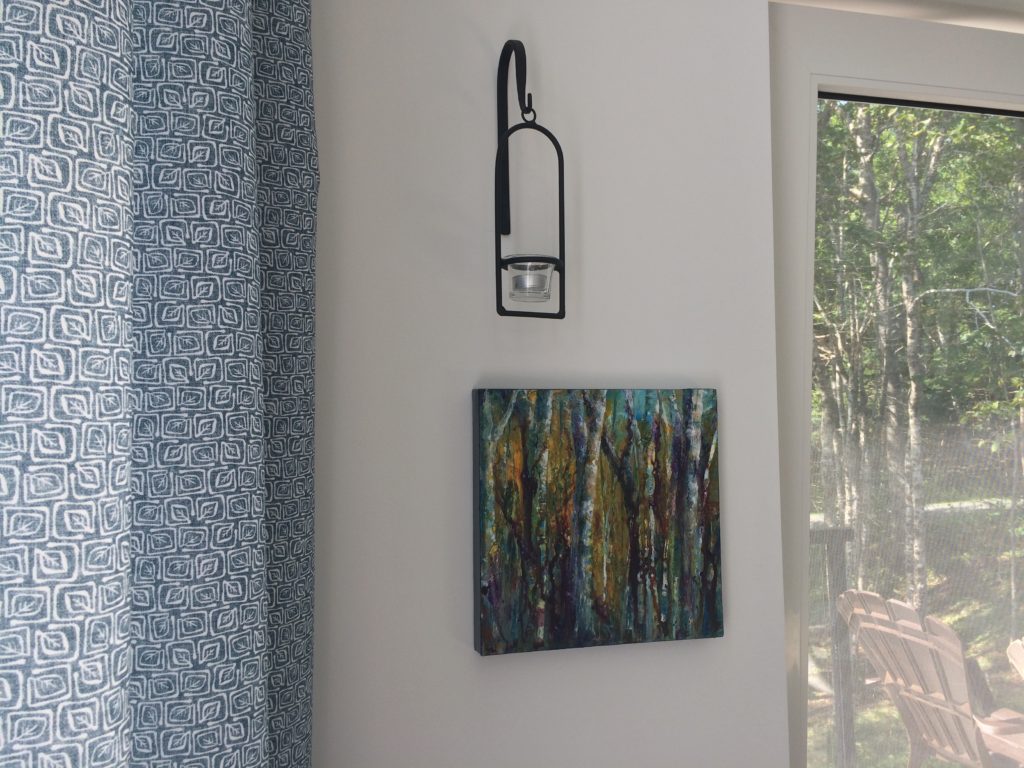 9. A basket tucked in the corner so toys and stuffed animals are easily accessible for baby.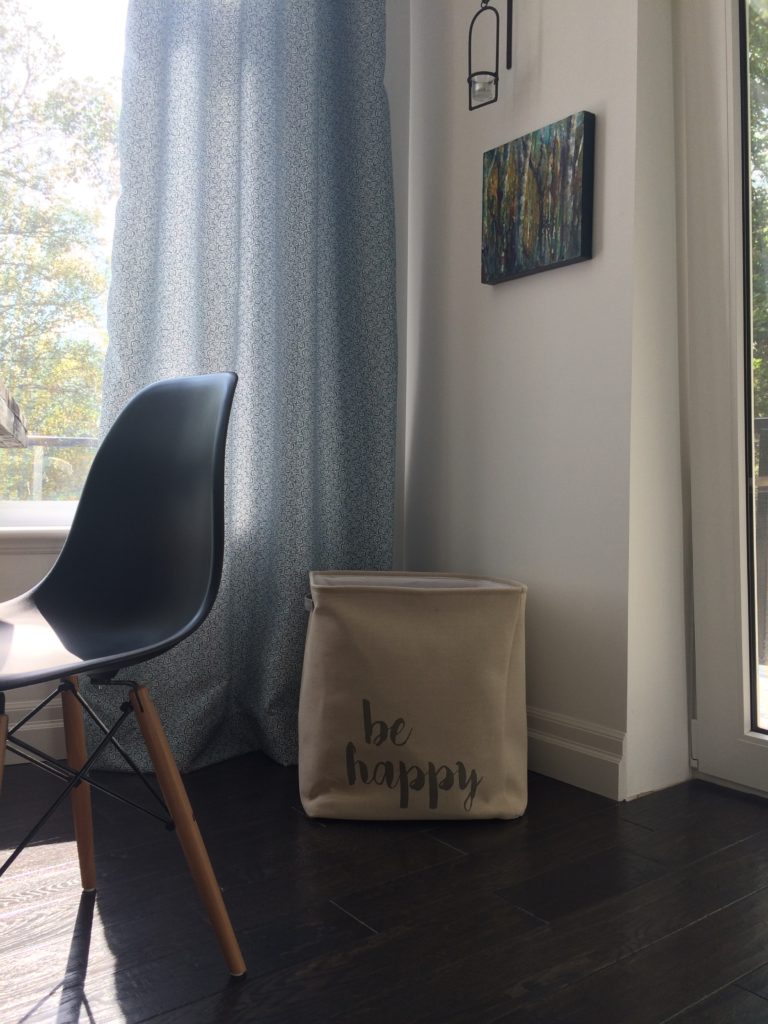 10.  Pillow and lots of them.   You never know how many you need for a Sunday afternoon nap!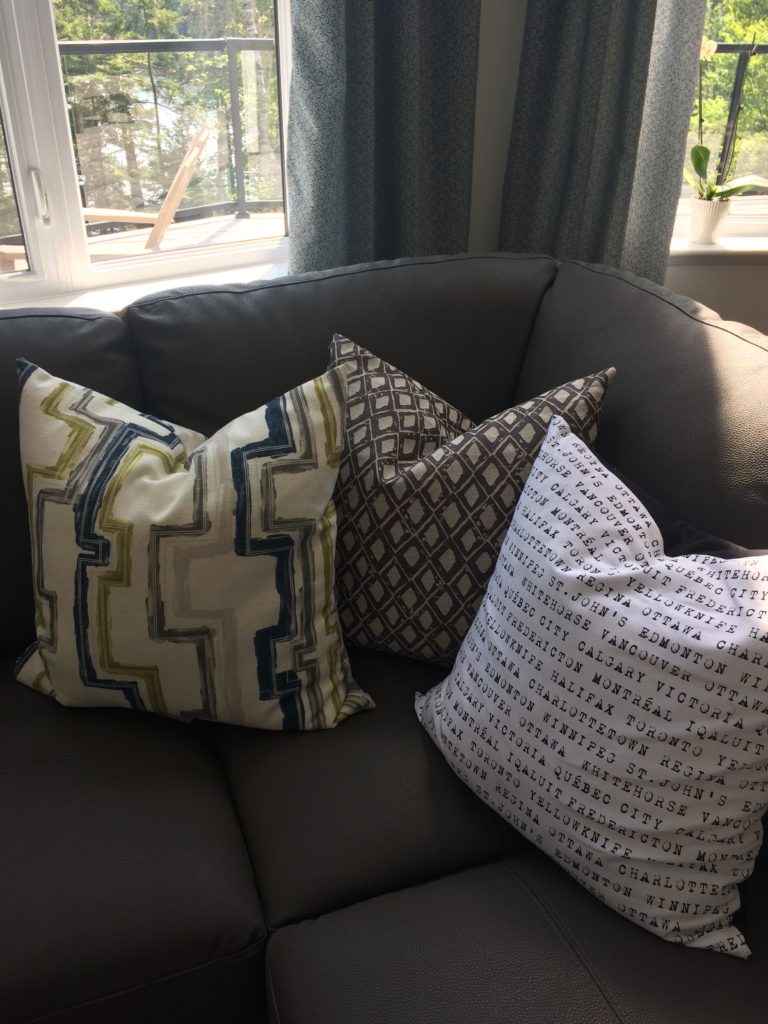 12.  Firewood baskets close at hand for kindling and wood.  As well as this little Elephant side table close at hand to put your drink on.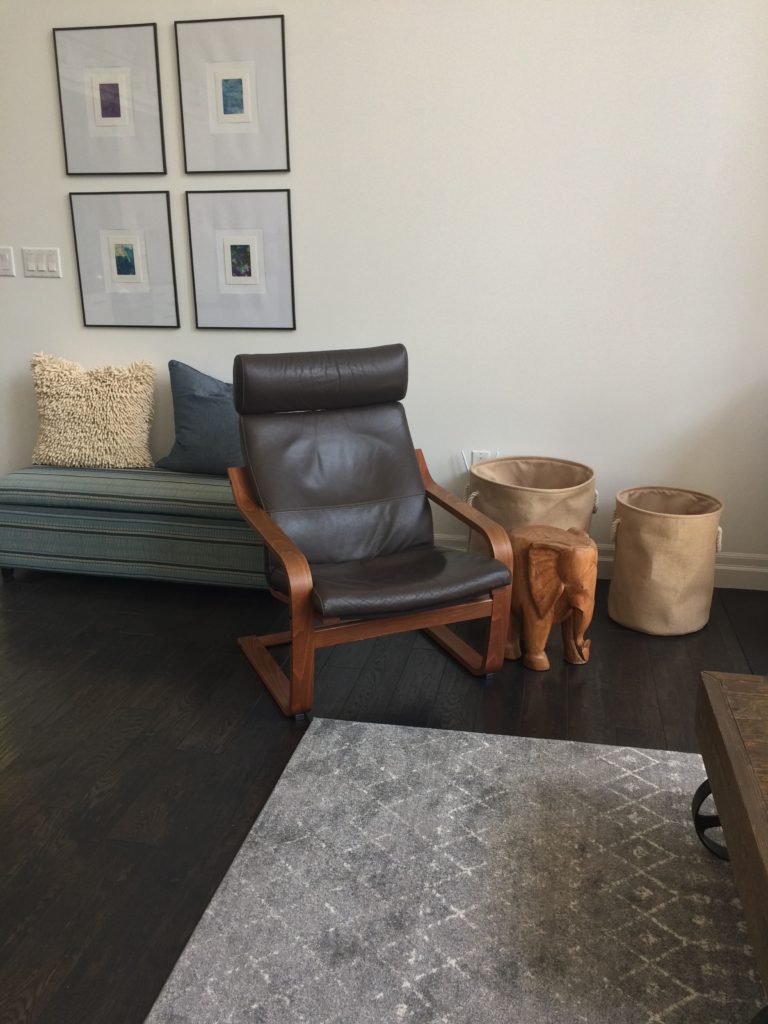 13.  Meaningful cards that were easily mounted in frames and adds a personal touch to your space.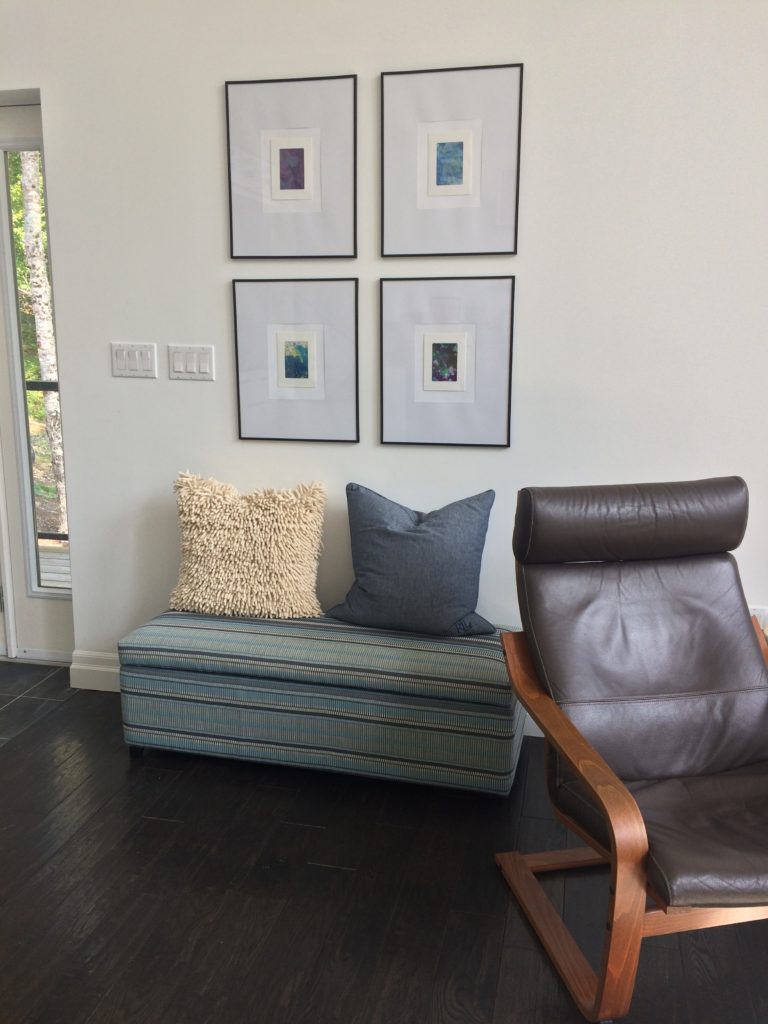 14.  Thinking outside the box and using old Antique surveyor sticks to mount on the wall.  Could use them to measure the height of your child as they grow.  Mark the spot with a photo.   Something different that you don't see everyday. 🙂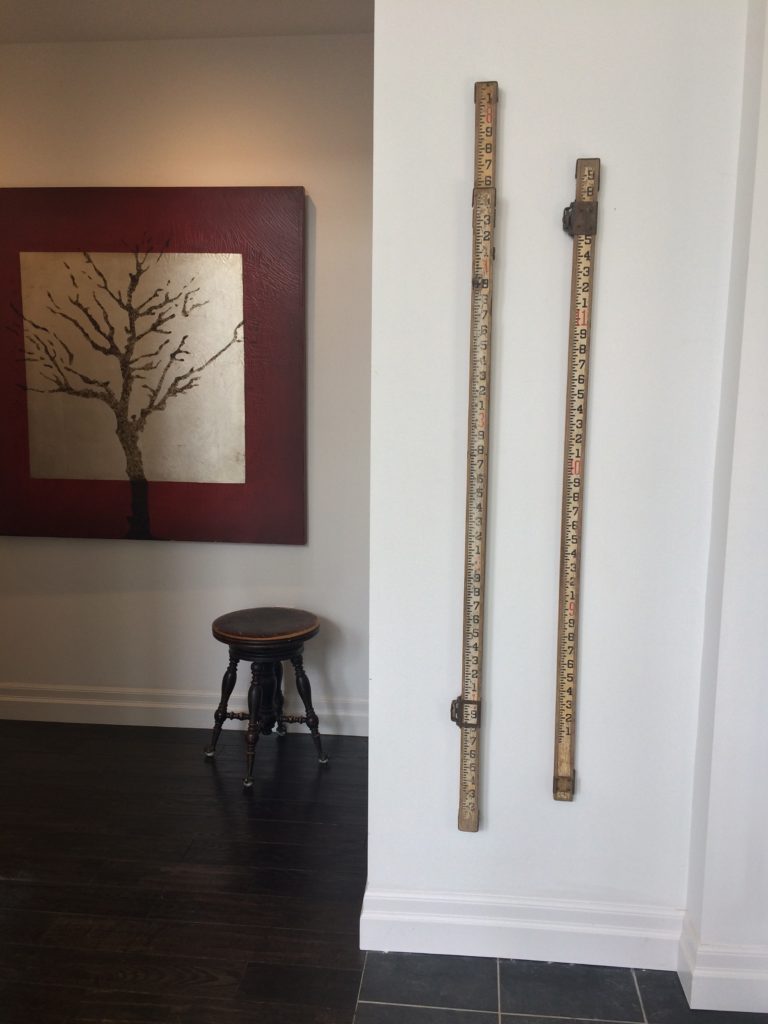 !5.  Using an old antique box as a drop zone for flyers, mail and catch all when you come in the door.  Adds to that overall rustic vibe and gives a richness of colour.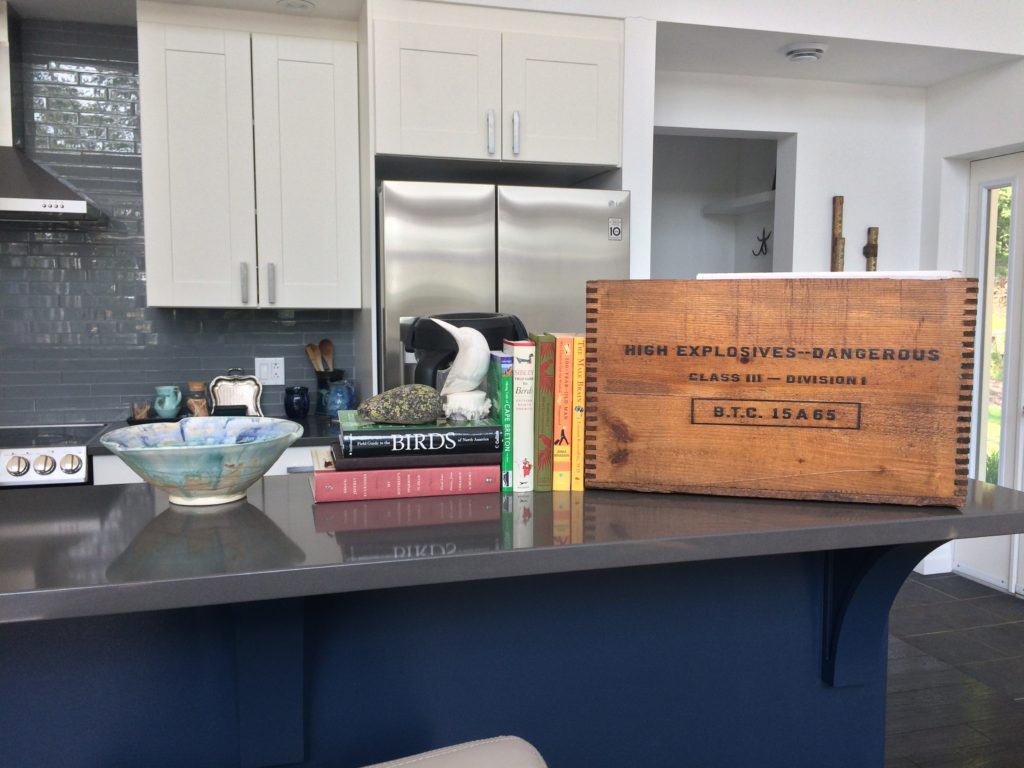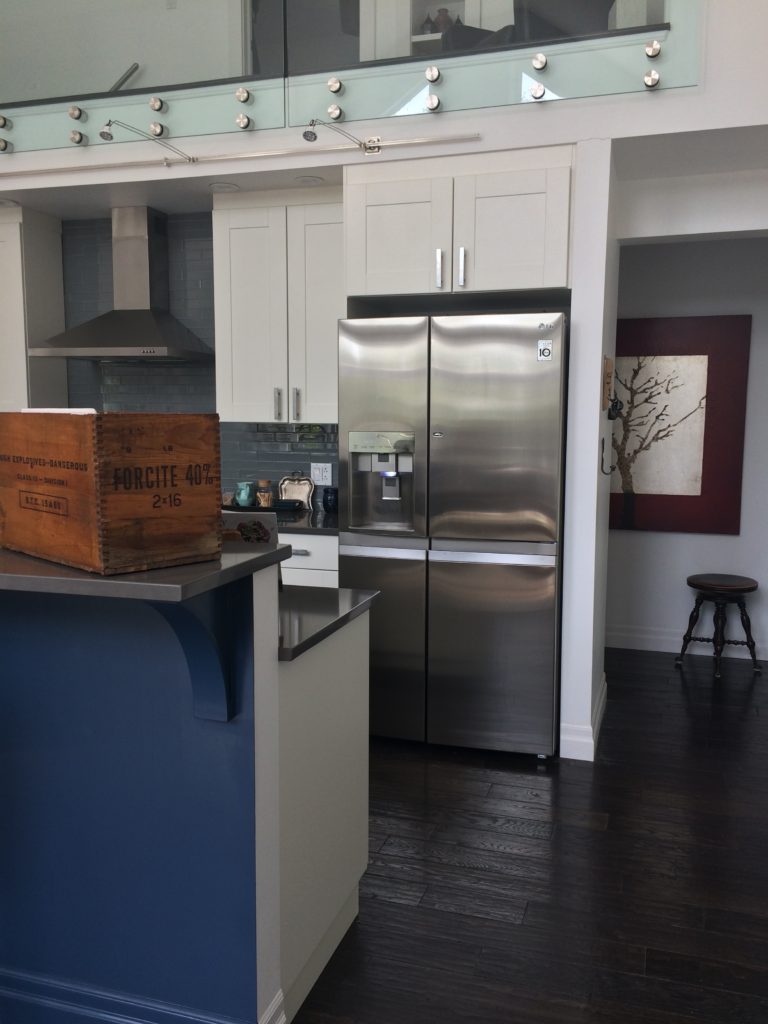 TAKEAWAY TIP: In the end you want to let your personality come through with what you LOVE. Display the things that give you joy and you'll treasure your space for years to come.   Easy to change as you travel, collect or find things as you go along.  


Want to see where this project all began ….go here to view the 'before & afters' !!
If you want to transform a room from a blank space to a room you would love to be in, please contact me at hello@3rdesignstudio.ca