Whether you looking for that quiet space to relax, read, listen to music or do meditation there's certain spaces that are sure to inspire!  Eight original spaces that hit the mark for easy expressive ways to get you into the mind set of winding down.  It can be a room in the corner of your house, a outdoor space, on a patio, your balcony or even a whole sunroom devoted to a large lounge space to chill with family and friends.   It doesn't have to be large to get that cocoon feeling where you can enjoy a warm summer night, a Saturday morning or late afternoon swinging on the hammock.   Meditation can happen anywhere but if you had a choice carve out a spot that's just for you!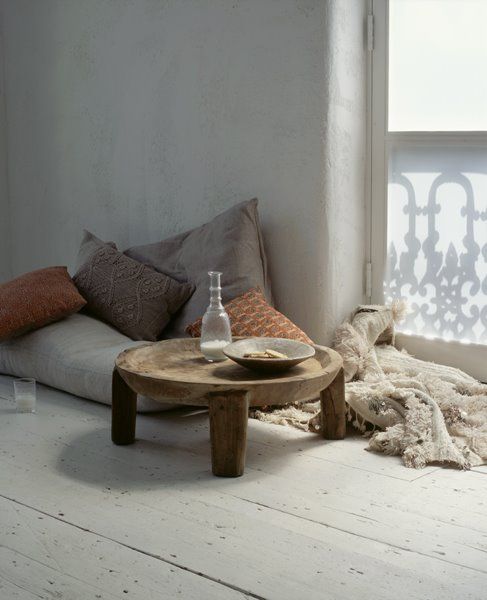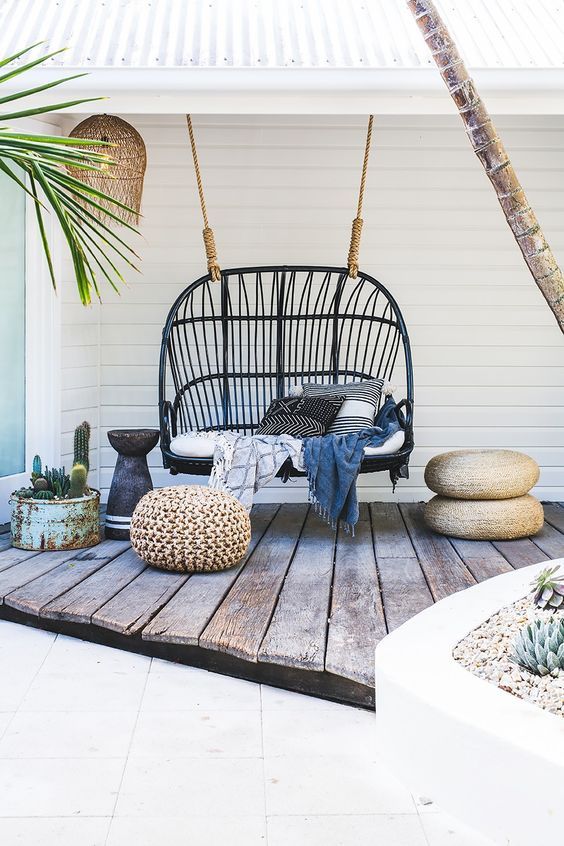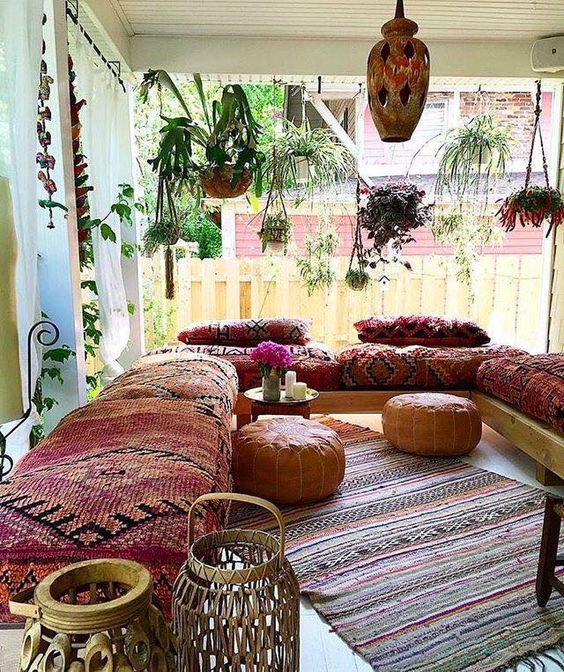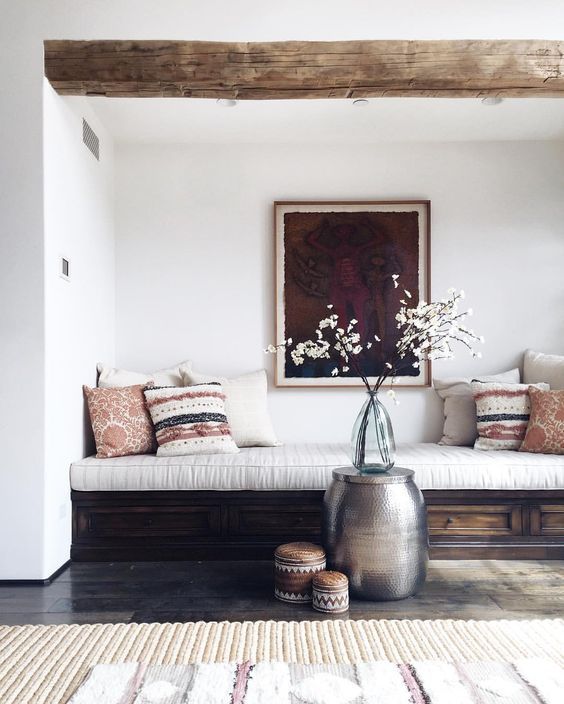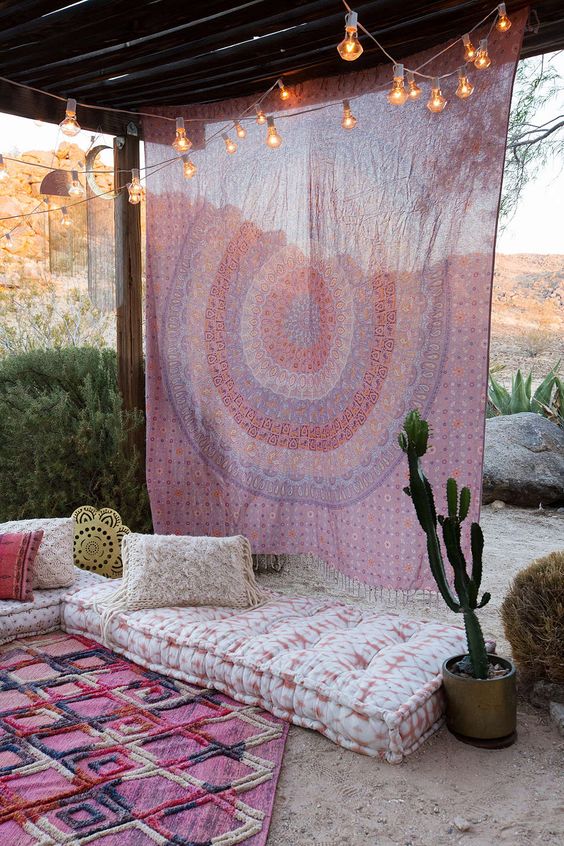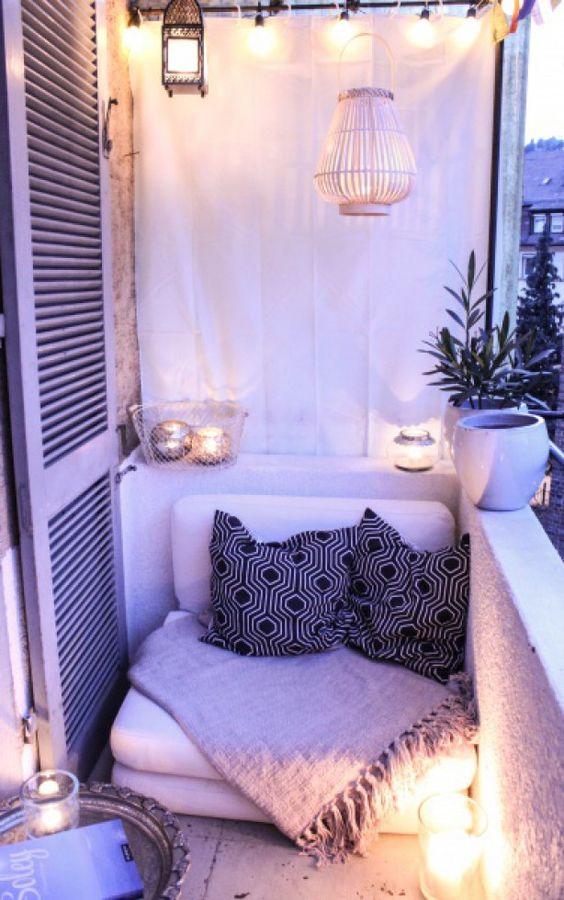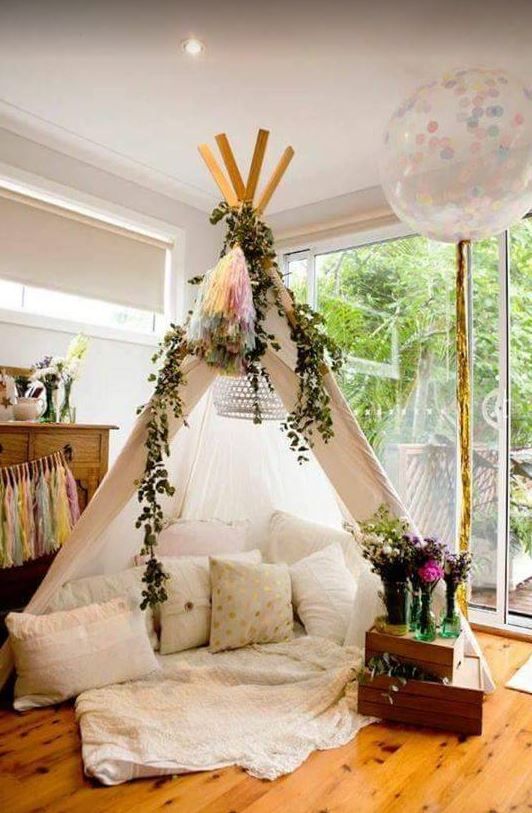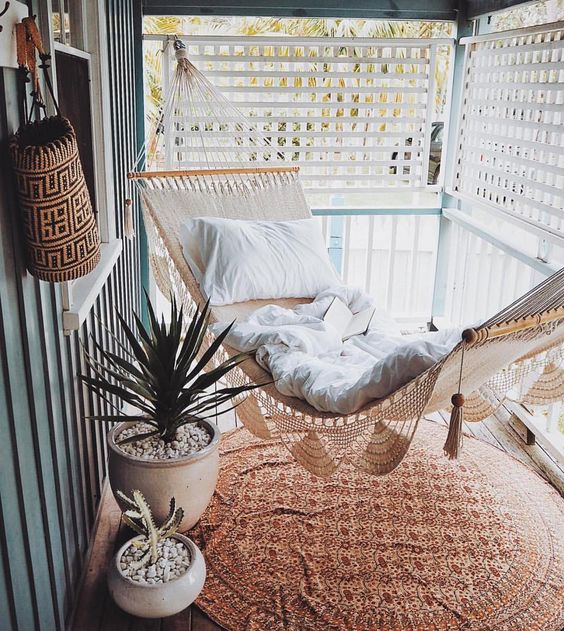 Things to keep in mind when your creating your own meditation space at home.
Pillows – co-ordinate them with your regular decor or add some fresh colours that evoke a feeling of calm and serenity.  Meditation cushions can also add to the space.
Rugs – soft on the feet to kick off your shoes.  Can be a rag rug, a vintage find or textured rug in your favourite colour.
Lights – String lights, twinkle lights or outdoor hanging lights all help in the overall soft ambiance that's great for reflection or intimate settings.
Blankets – Think soft warn cotton or lightweight linen for summer.  Warm and thick for fall & winter.
Plants – Inexpensive ways to add some greenery and air to the space. You can either hang them or put them on the floor.
Privacy Curtain – Can be one curtain panel to do a make shift privacy wall or a 
Smell – Last but not least something to appeal to your sense of smell with a oil diffuser, oil burner or Incense!

TAKEAWAY TIP: your meditation checklist should include something for all the senses, think sight, smell, touch, sound and maybe your favourite tea for taste.
SaveSave
SaveSave
SaveSave
SaveSave
SaveSave
SaveSave
SaveSave
SaveSave
SaveSave
SaveSave